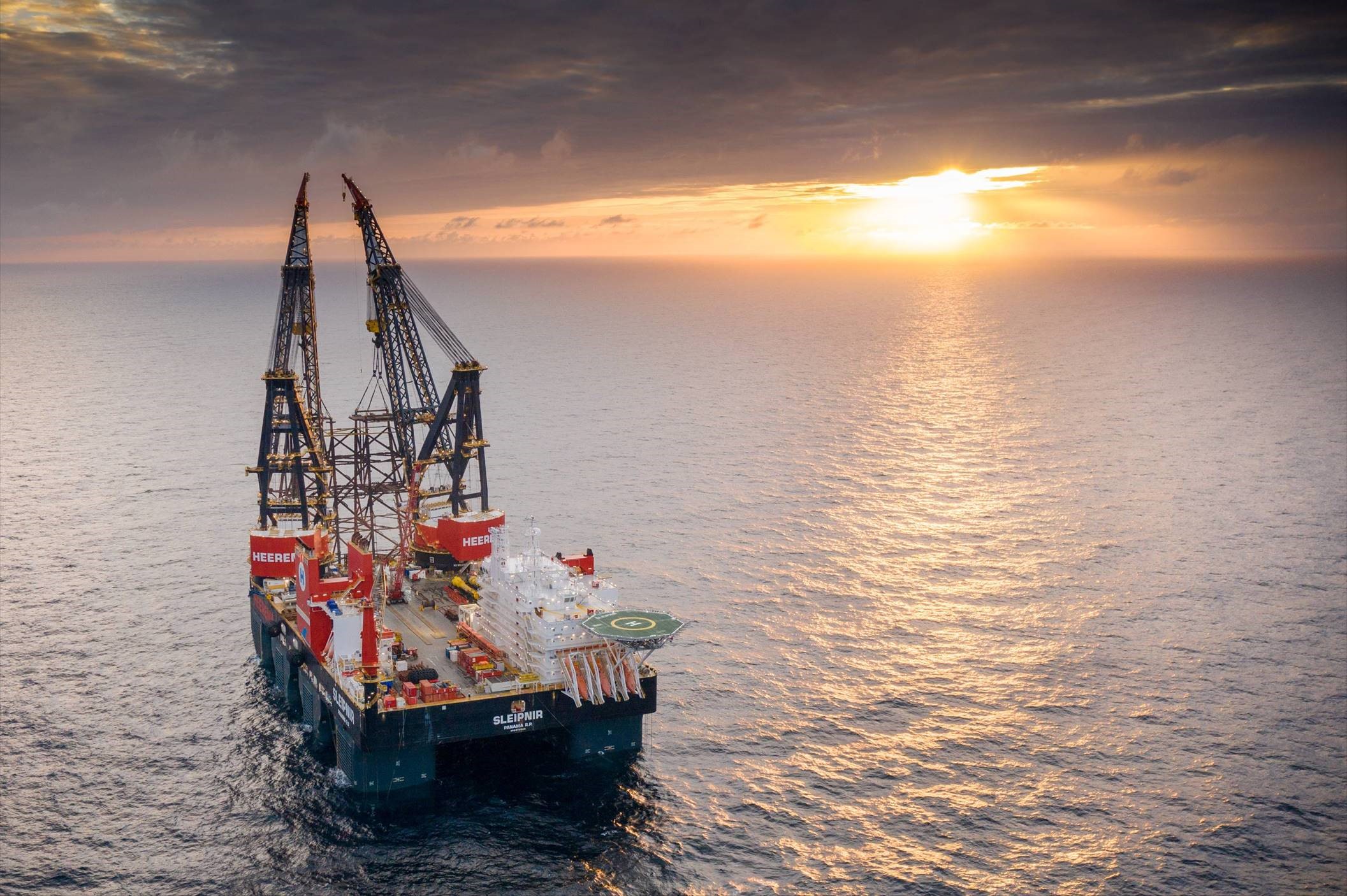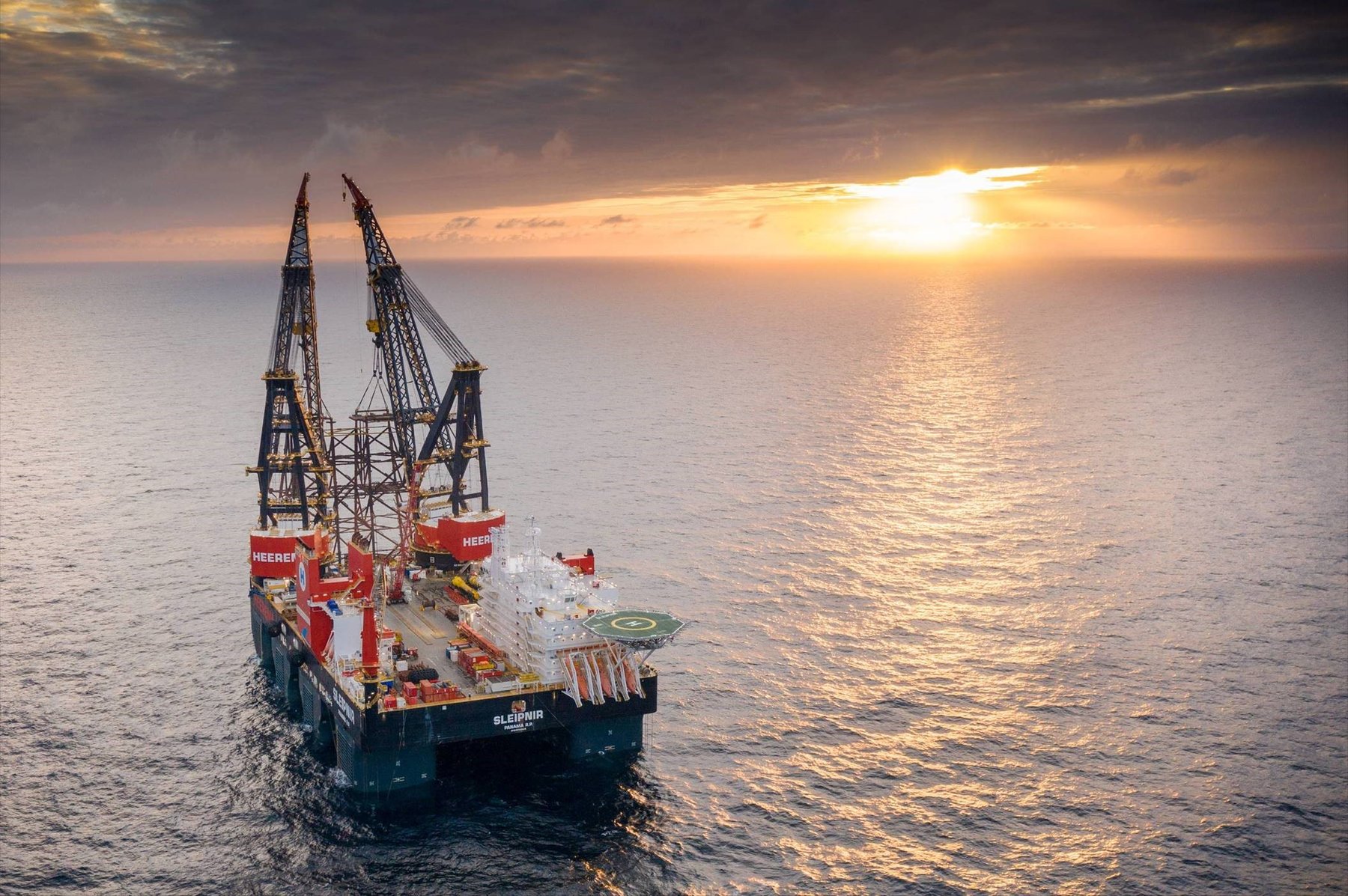 Why Sustainability?
Because we want to, not because we have to
Carefully balancing between people, planet, and prosperity, that is what Sustainability means for Heerema. Sustainability is an integral part of our identity, embedded in our daily work practices.
Creating sustainable value(s)
for clients and stakeholders
Taking the lead towards a more sustainable offshore industry is a natural instinct embedded in our mission.
We aim to be part of your sustainable solution, taking into account existing targets and frameworks.
Read about Heerema being a Climate Neutral certified organization
Sustainability Facts
231.860 MT CO2 eq.
compensated in 2022
9 wind turbines
generating Shore Power
80% NOx reduction
running on LNG
Climate Neutral
certified organization
Sustainability Strategy
To move values into action, we use our Sustainability Roadmap. Based on the United Nations' Sustainable Development Goals and the International Maritime Organization, it provides focus on our achievements,


ongoing projects, and ambitions.
PROJECTS
The projects in the Sustainability Roadmap bundle our current initiatives. They can be seen as the foundation on which we translate our values into action. Reduce Footprint and Emissions, Sustainable Supply Chain Management, and Good Health and Well Being, all together achieve an optimal balance of the triple bottom line. Ultimately our initiatives move our sustainability agenda forward by creating sustainable values, awareness and involvement.
AMBITIONS
The ambitions set targets on social, environmental, and economic sustainability-related aspects. Not only do we set ambitions in terms of emissions reduction, resource consumption or sustainable employability, it also contains the strategy on how to get there.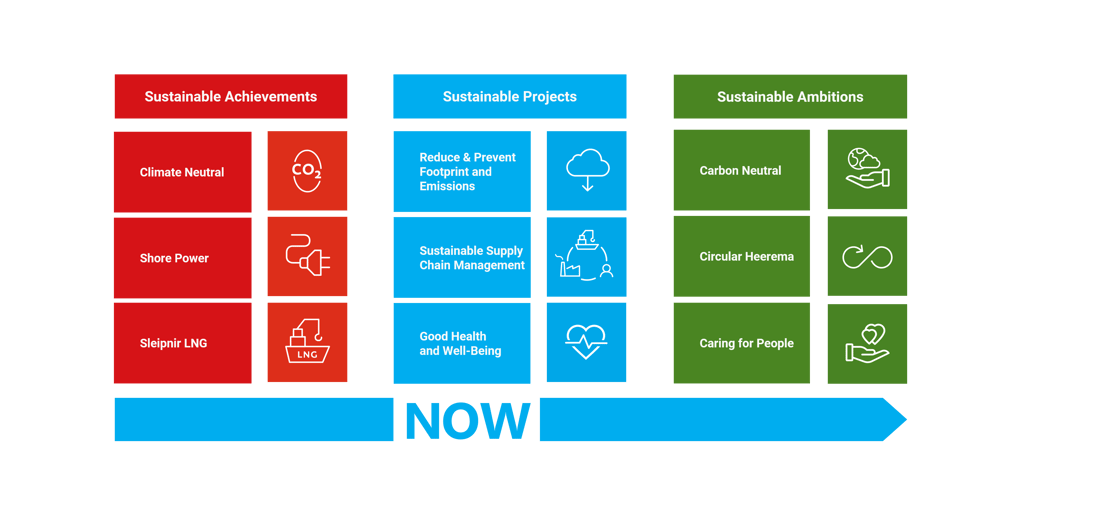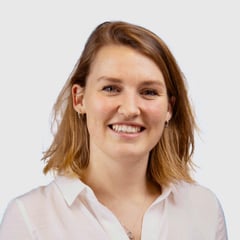 "We use our Sustainability Roadmap for the long-term strategy and sustainable development planning. It reflects our sustainability journey and is therefore being updated according lessons learned along the way."
Meike Kolthof
General Manager Sustainability
Our sustainable ambitions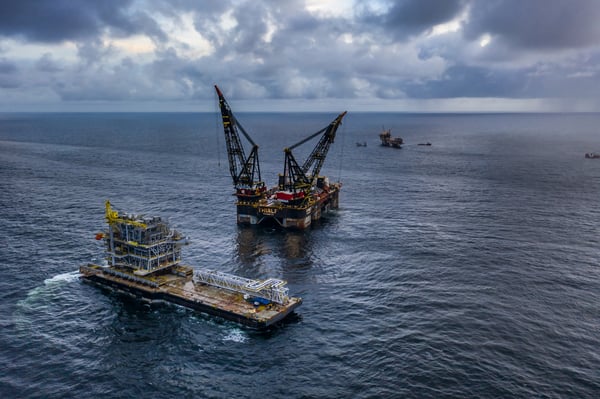 "It is a pleasure to work with one of BP's largest suppliers on carbon reduction"
Our journey towards creating sustainable value(s)
For many years now, Heerema has believed that a responsible company has an obligation to act in a sustainable manner. Our Sustainability Reporting journey officially started in 2011, when the first Sustainability report was written.
Naturally, much has happened since then. In 2013, the decision was made to outfit the Sleipnir with dual-fuel engines running on LNG (one of the first in the world of its size) and in 2015 Heerema moved to a new office that was heralded as one of the most sustainable offices in the world according to the World Green Building Council. In 2017, with combined efforts from Heerema employees including upper management, a "Sustainability Roadmap" has been created. In 2019, a contract was signed with Eneco and the Port of Rotterdam to establish a Shore Power connection allowing our vessels to operate fully on green electricity, preventing emissions. In 2020, we decided to take action now and started investing in certified carbon offset projects that align with our mission to create sustainable value(s). By doing this, we already have a neutral footprint today as we work on further prevention and reduction for the future.