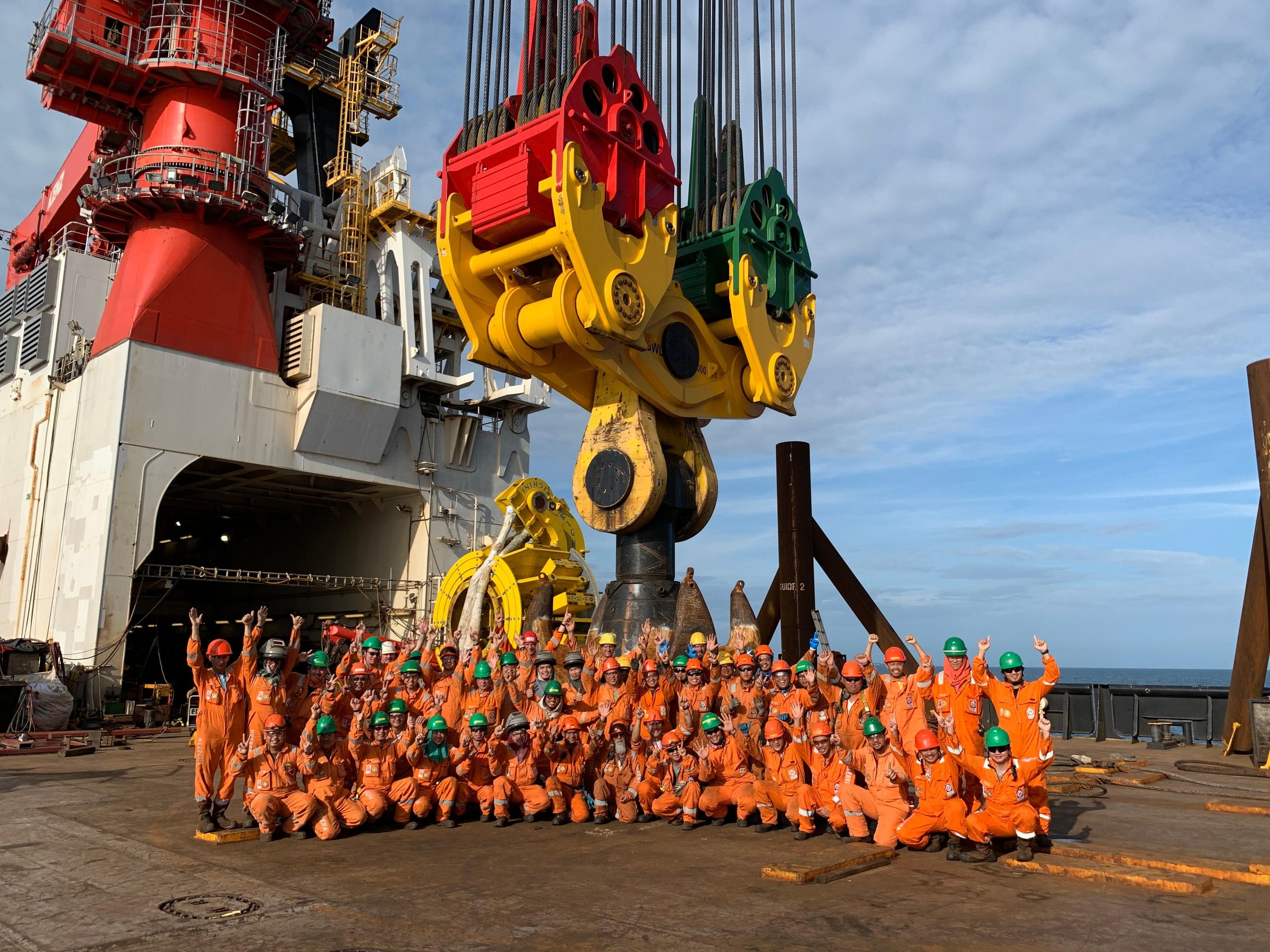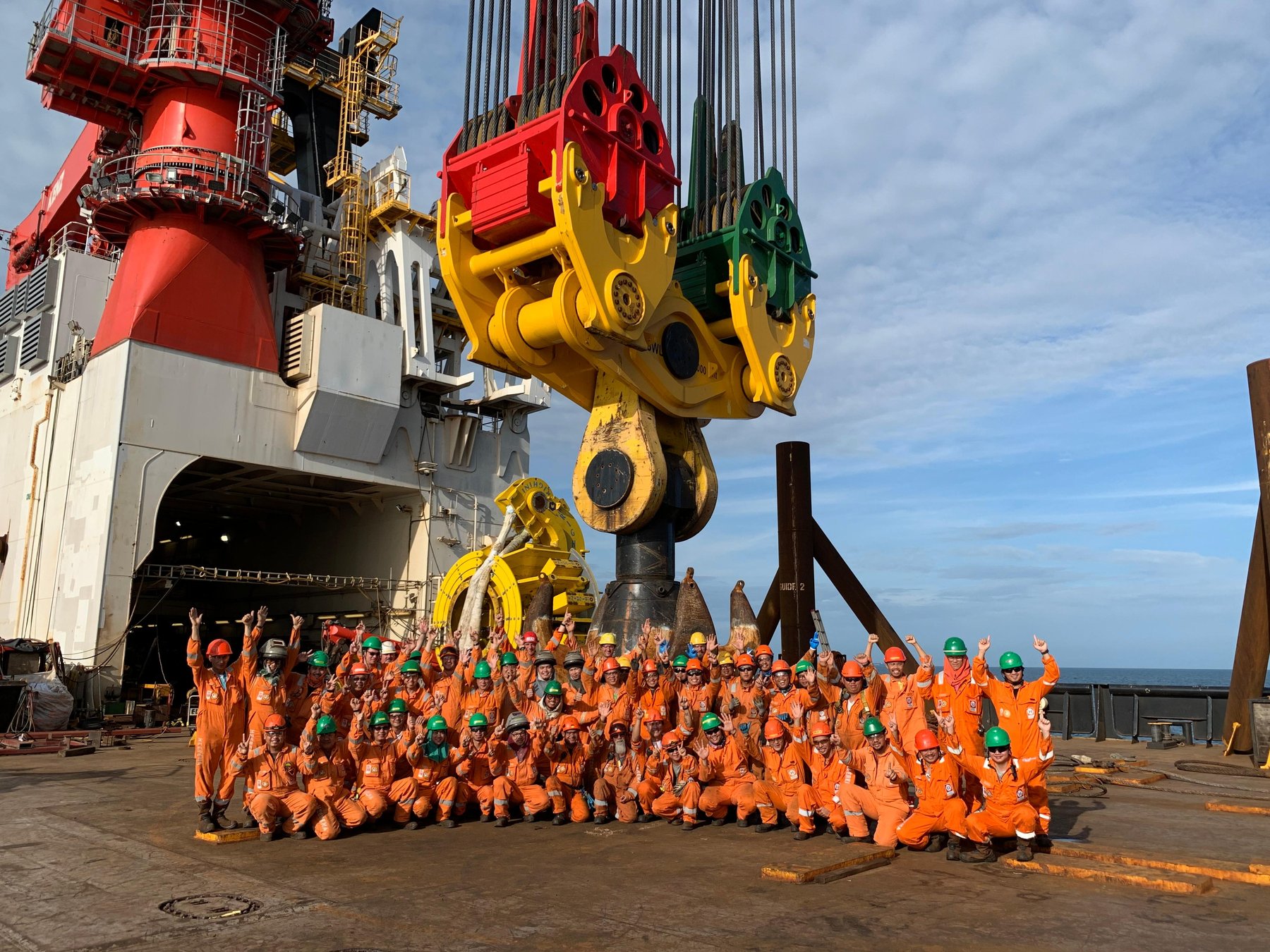 Join to be a leader in safety
Dare to Care
We created the Dare to Care mindset to guide us and provide a safer workplace for everyone. We care for our own safety and the safety of others, and the environment we work in. We dare to speak up and take action, and accept feedback.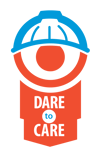 Safety is part of our DNA
Heerema's goal includes having a world class safety culture. Where people are encouraged to speak up and Stop the Work when in doubt.
OUR DARE TO CARE JOURNEY
We can see that our safety culture and awareness have improved significantly over the years. This success is a direct result of our people's commitment and energy to Dare to Care.
OUR COMMITMENT
We have a shared goal to ensure that everyone goes home safely, and we can do this by showing safe behavior and committing to the Dare to Care agreements. the Dare to Care mindset starts with being aware of your safety behavior. It is a personal responsibility to show and commit to the behavior and to encourage others to do the same.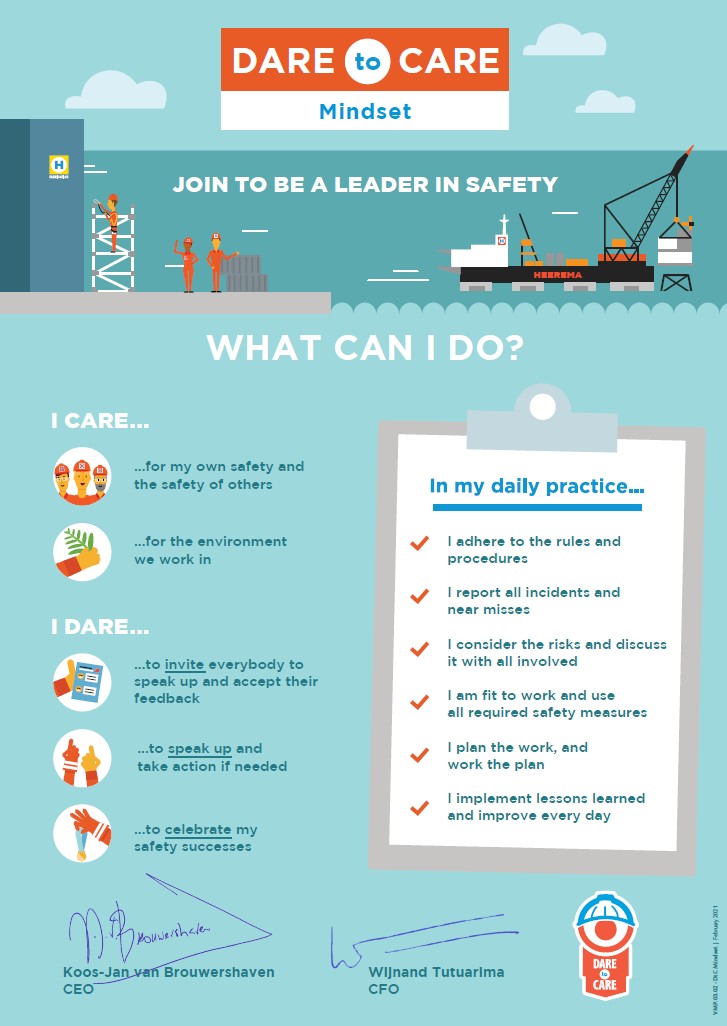 "We care for this company and the people working for it, and we want all of us to go home safely. To achieve this, we must take responsibility to protect each other from harm."
Bionda van Roosendaal - Stelling
General Manager HSE
Dare to Care rests on three pillars
l
Awareness and
behavioral training
ll
Continuous improvement
lll
Communication and branding