The winners of the IMCA Awards, which showcase inspirational offshore safety and sustainability projects, were announced to the audience at the IMCA Safety Seminar in Amsterdam on Tuesday, June 6.
Heerema Marine Contractors was rewarded for its innovative project reducing noise pollution.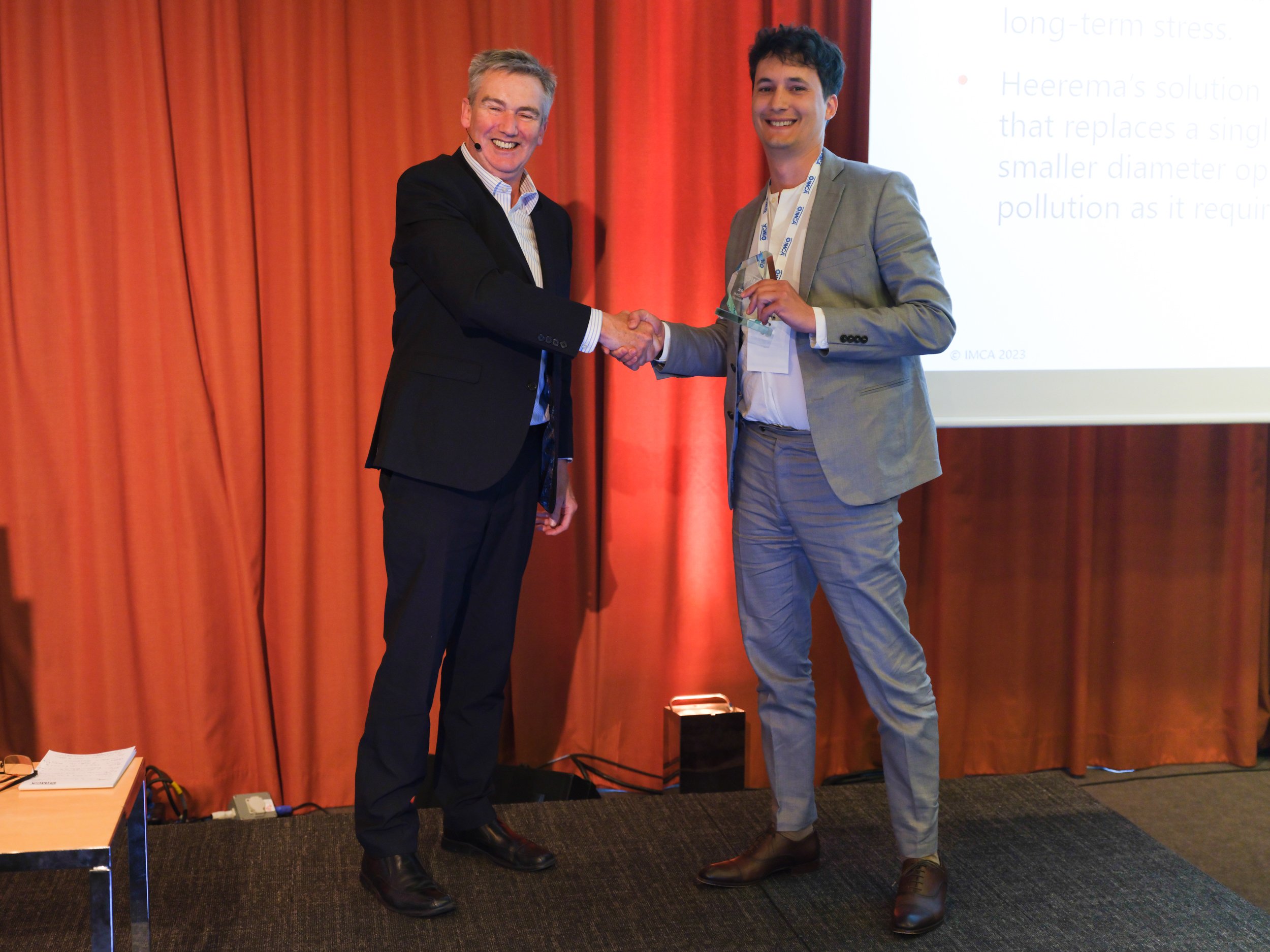 Marius Ottolini, Strategy Advisor, Heerema Marine Contractors, said, "We're delighted to see that our pioneering project on reducing noise pollution in piling operations has been recognized with an IMCA Award for Environmental Sustainability. We'd also like to take this opportunity to thank our project partners at the University of Dundee – all parties can be proud of this achievement."

"Noise pollution is a "new" area for sustainability in many respects, and this Award is a recognition of its growing significance. We're looking forward to continuing to work on this technology."
You can read more about Silent Piling here.
Commenting on the IMCA award winners, CEO Iain Grainger said: "It was a true honor to be able to present the IMCA Awards on stage in Amsterdam last week. A huge congratulations to the worthy winners, as well as the highly commended entry, these are all projects which can inspire our industry to go further to improve safety and sustainability.