TenneT has signed multi-year framework agreements with Heerema Marine Contractors and Allseas for transportation and installation of at least fourteen 2 gigawatt (2GW) offshore platforms. The fourteen 2GW converter stations will be installed in the Dutch and German parts of the North Sea. The framework agreement covers at least twenty-eight lots until 2031; fourteen lots for transportation and installation of a jacket and fourteen lots for transportation and installation of a topside.
Heerema has been awarded approximately 60% of the available lots and additional work can be added to the awarded contracts. The awarded lots are not linked to specific 2 GW projects. The HVDC suppliers building the jackets and topsides for TenneT (Hitachi Energy/Petrofac, GE/Sembcorp, GE/McDermott and Siemens/Dragados) can choose from the suppliers whereby Heerema can install both jackets and topsides.
Robbert Sloos, Chief Financial Officer at Heerema: 'We are very pleased to support the ambition of TenneT to develop the North Sea Europe's green energy powerhouse. Heerema looks forward to bringing decades of experience to some of the world's largest offshore wind developments, which will significantly contribute to the renewable targets of the Netherlands and Germany.'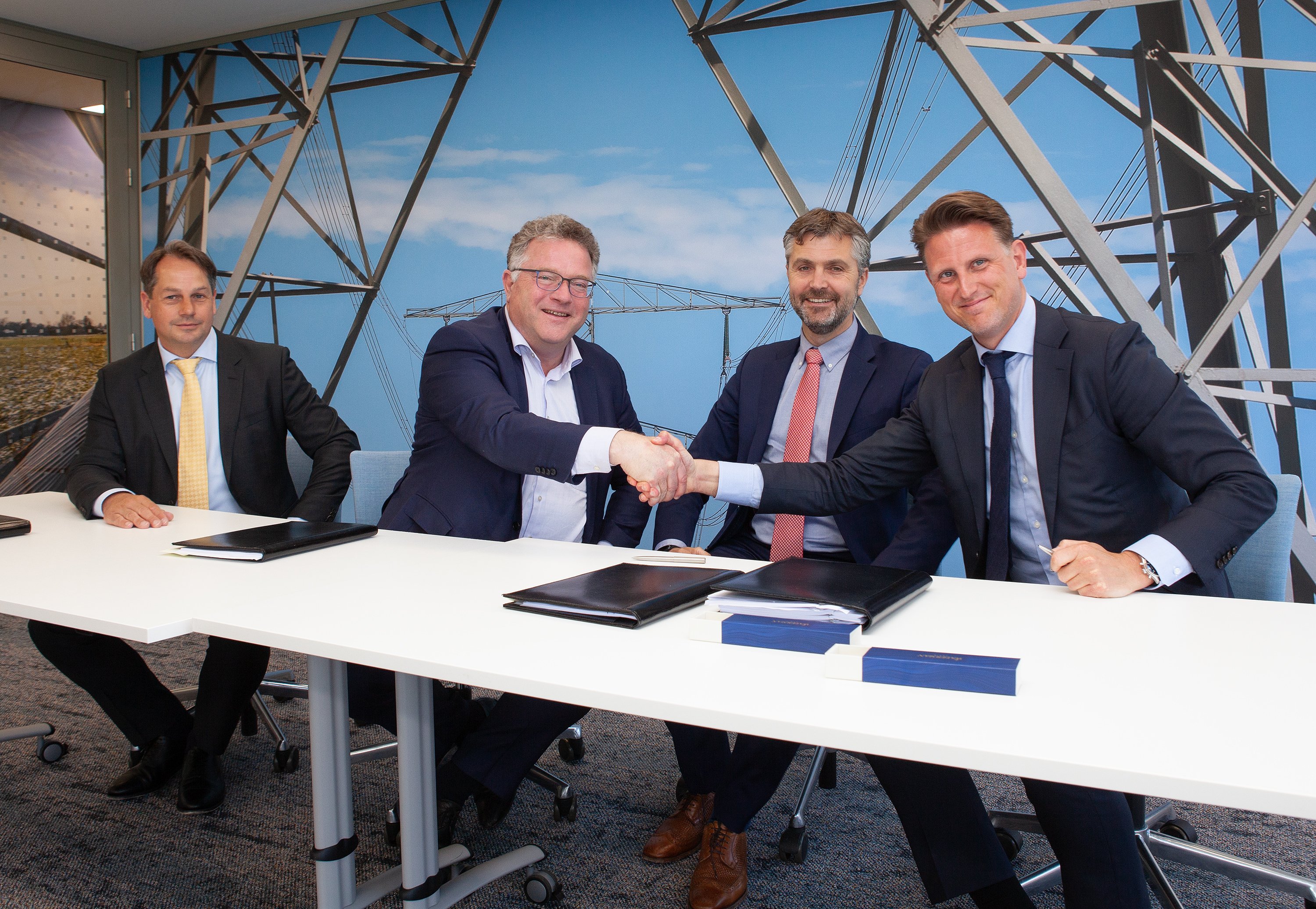 Well-known, experienced installation assets
Heerema will deploy the Semi-Submersible Crane Vessel (SSCV) Sleipnir, as well as an owned floatover barge for the installation of the jackets and topsides. These unique assets are suited to installing the heavy offshore wind infrastructure associated with the 2 GW program.
Sleipnir has previously installed the Hollandse Kust Alpha and Beta jackets for TenneT in the Dutch North Sea.
European market players
Tim Meyerjürgens, COO at TenneT says, "With this agreement we secure global marine transportation and the heaviest offshore installation capacity in the market for our HVDC partners while expanding transportation capacity in the market. We are proud to have signed this framework agreement with Dutch and Swiss/Dutch suppliers. These European partners once again prove that they are global market leaders in offshore transportation and installation. They have the equipment to carry out projects of such magnitude safely and successfully."
Framework Agreement
The unique tendering approach accelerated the process of developing framework agreements. Marco Kuijpers, Director Large Projects Offshore at TenneT: "With the partnership values in these long-term agreements, we offer a strong basis for the successful implementation of the projects. These contracts give planning certainty and predictability to our suppliers, which they need to invest."
Jeroen van Oosten, Heerema's Chief Commercial Officer: 'We are proud to be selected to work alongside TenneT to deliver clean energy for the Netherlands and Germany. The award of this framework agreement is an important showcase of the benefits of forming trust-based partnerships between clients and contractors. To ensure clean energy demands are met, there should be a continued focus on collaborative, forward-looking agreements that recognize the need to secure transport and installation capacity.'