Heerema Marine Contractors has installed both of Ørsted's Hornsea Two offshore substations, marking an important milestone for what will become the world's largest offshore wind farm. Heerema executed the installation of the RCS and OSS jacket foundations in October 2020 and has now returned to successfully install the topsides.

Hornsea Two

Ørsted's Hornsea Two wind farm is located approximately 89 km off the Yorkshire coast in the North Sea, and the project will consist of 165 turbines with a combined total capacity of 1.4 GW.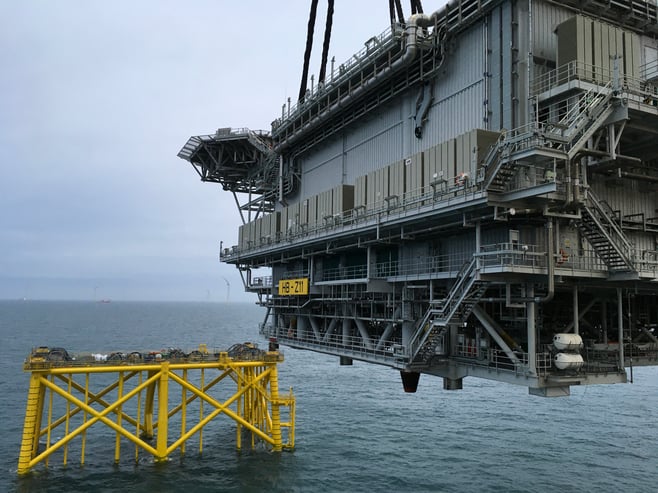 Offshore Operations

Sleipnir traveled to the OSS location on October 18 and installed the 8000 metric ton OSS topside. After that, the vessel moved to the shallow water RCS location and installed the 2000 metric ton RCS topside.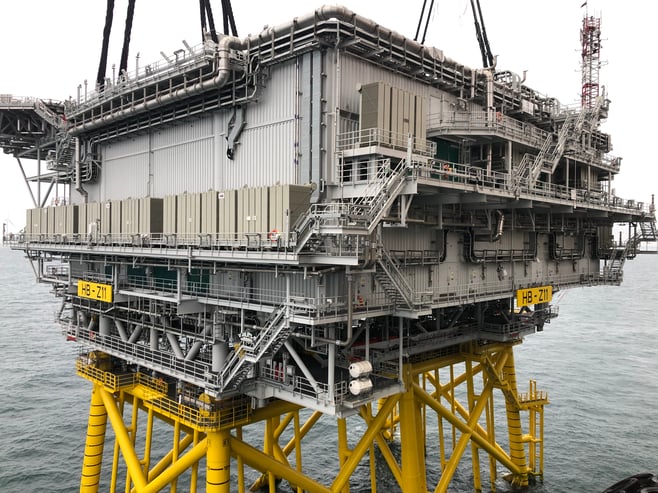 Teamwork

The safe and successful installation completes three years of close partnership with our client Ørsted and their fabricator Sembcorp Marine Offshore Platforms. Jeroen van Oosten, Heerema's Wind Director said 'Heerema is proud to have played a role in the development of the world's largest wind farm and wishes our client success in installing the remaining wind turbines.'

Sustainable Sleipnir

Sleipnir has a wide range of sustainability measures, including dual-fuel functionality allowing the vessel to run on LNG, a cleaner fuel than standard MGO. During both Hornsea Two installation projects, the vessel ran on LNG, reducing carbon emissions and our impact on the planet.