In 2018, Heerema decided to retire the 40-year old semi-submersible crane vessel Hermod. Our responsible recycling of the vessel was recognized in ABN Amro's Human Rights Report.
History of Hermod
In the 1970s, a new concept was developed to achieve greater workability than monohull vessels on the rough North Sea waters. This idea would become the world's two first semi-submersible crane vessels, Balder and Hermod.
From these beginnings, the vessel's first job after completion in 1978 was installing the Piper A platform. Throughout its career, Hermod worked in more than 25 countries and was involved in several 'first-time' installation projects, such as:
Installing the first North Sea Tension Leg Platform (Hutton) jointly with Balder in 1984.

Installing the first deepwater foundation piles of the first TLP in the Gulf of Mexico (Auger) in 870 meters of water in 1992.

Installing the Tombua Landana compliant tower foundation in Angola in 2008 comprising the world's largest single piece foundation piles

Removal of the first large platform in the UK: North West Hutton in 2008/09.
Retirement
When the time came for Hermod to retire, Heerema organized the disposal of the vessel following the Hong Kong International Convention for the Safe and Environmentally Sound Recycling of Ships and the European Union Ship Recycling Regulation. The Chinese demolition yard Zhoushan Changhong International Ship Recycling Company was chosen based on its track record and ability to deliver according to the standards mentioned above.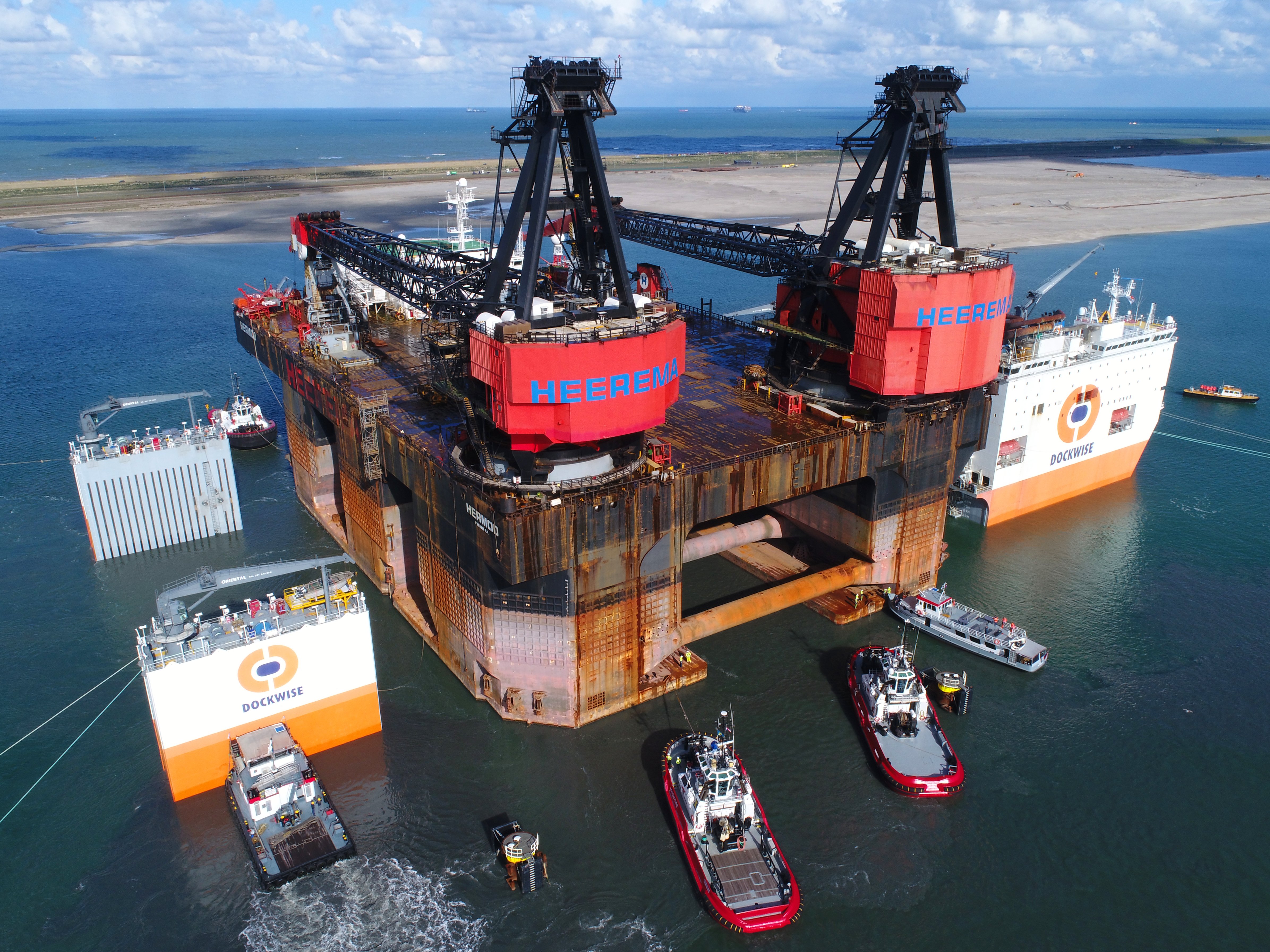 Responsibility
We worked with an experienced independent consultant company, Grieg Green AS, headquartered in Norway, to ensure responsible recycling. Bank ABN-AMRO approved this, which plays an active role in sustainable shipping, including responsible recycling by their client shipowners. The Dutch consultant company Sea2Cradle carried out the IHM (Inventory of Hazardous Materials) and asbestos survey onboard.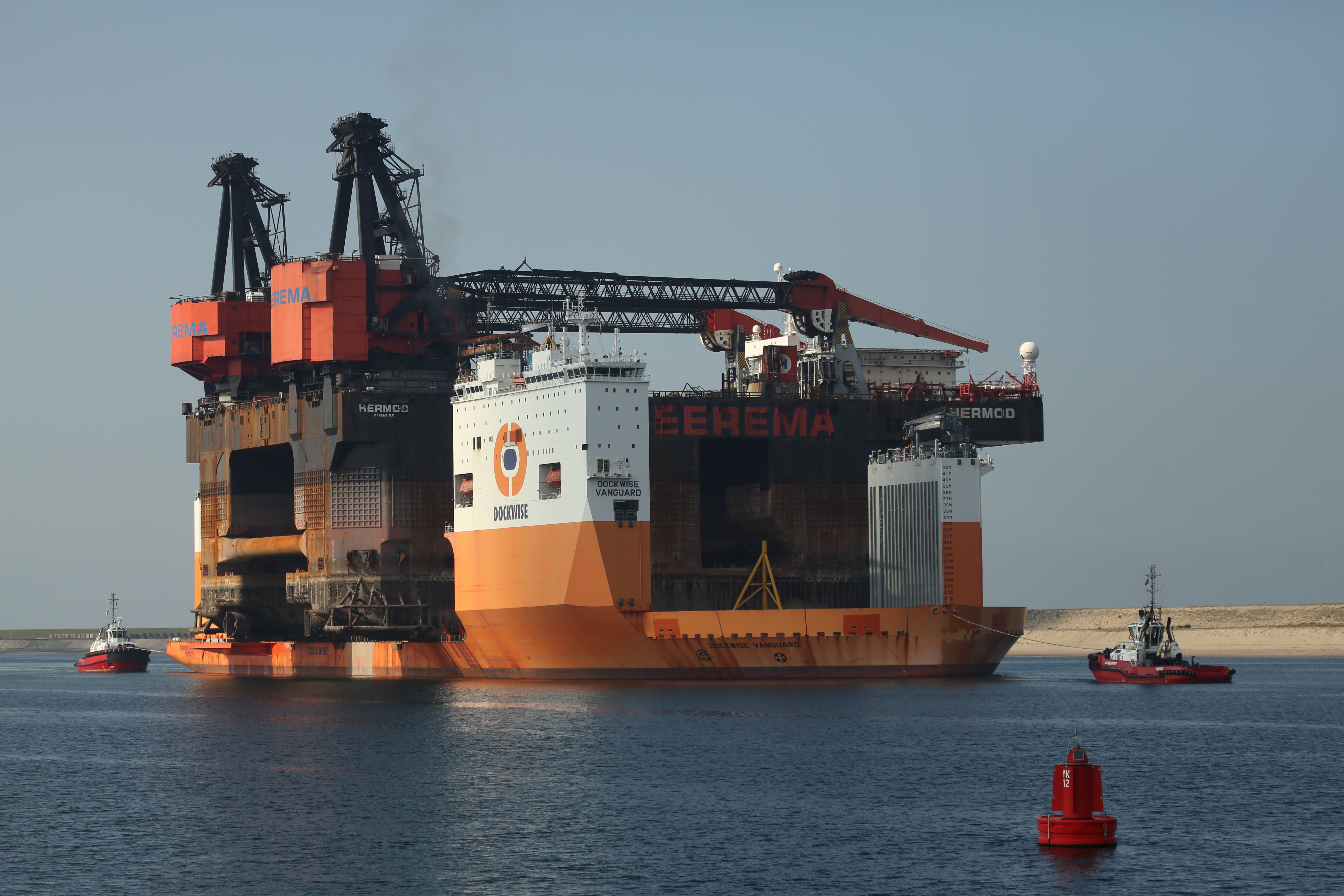 98% Recycled!
The Hermod recycling project was one of the largest, with the vessel weighing 55,000 metric tons (LDT). Under the supervision of Grieg Green, all hazardous materials were removed before dismantling and properly disposed of, and no accidents occurred. The entire project was carried out with excellent collaboration between the recycling yard, Grieg Green, and Heerema to ensure that Hermod retired responsibly, ultimately with 98% of the vessel recycled!