Offshore transport and installation
Jacket and Topside installation
With our versatile fleet and innovative installation methods, we deliver solutions that fit your needs for jacket and topside installations
Installing platforms since 1964
Heerema has installed (and removed) more platforms than any other contractor. We have always pushed the boundaries of what is possible and currently hold the world record for the heaviest topside (Leviathan) and also jacket (Johan Sverdrup P2) to be installed by lifting.
Jacket and piles installation
With our fleet of vessels and barges, we can offer transport and installation solutions for the smallest to the largest offshore structures. We provide all installation aids such as hammers, ILTs, lifting sheaves, and more. As well as extensive experience with noise mitigation, grouting, and swaging.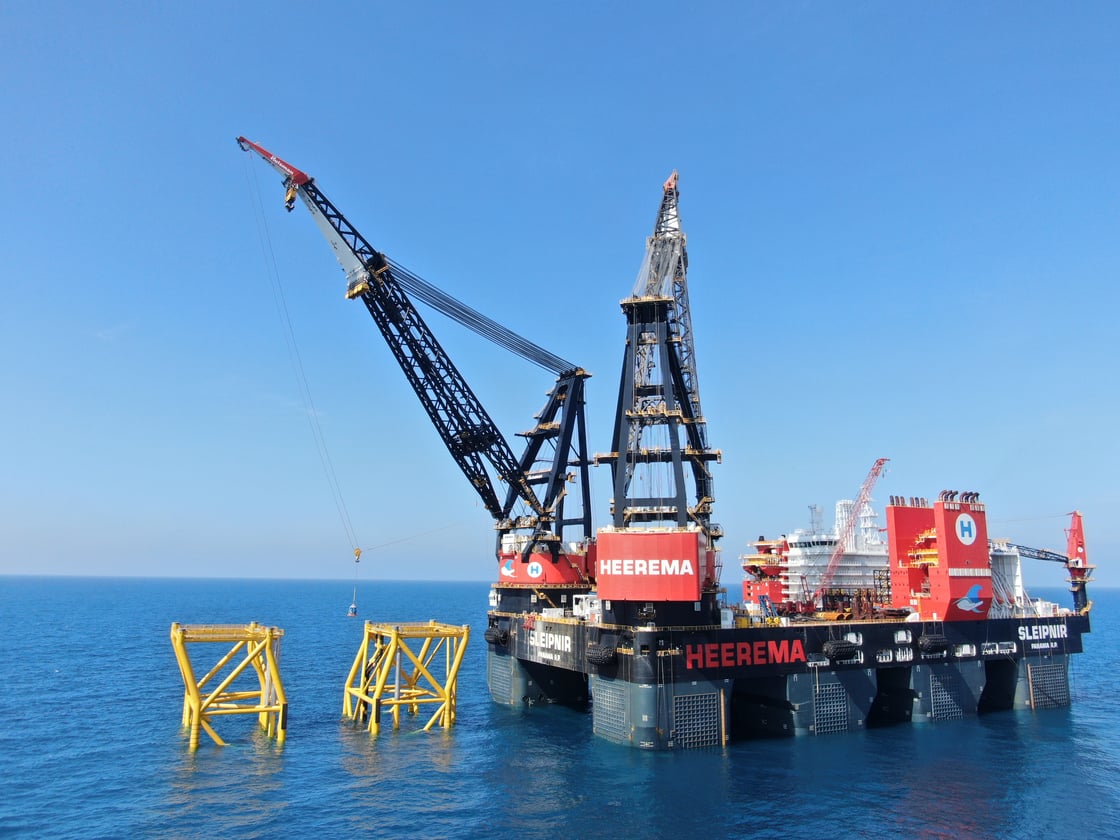 The full package
We offer integrated engineering solutions for the installation of your offshore platform, including additional supporting services.
Topside installation
We deliver simple, safe, and sustainable methods that reduce time and increase predictability. Due to the lifting capacity of Heerema's vessels, there can be onshore integration reducing transportation and offshore welding. Also, we use offshore hook-on installation methods that remove the need for costly rigging platforms.