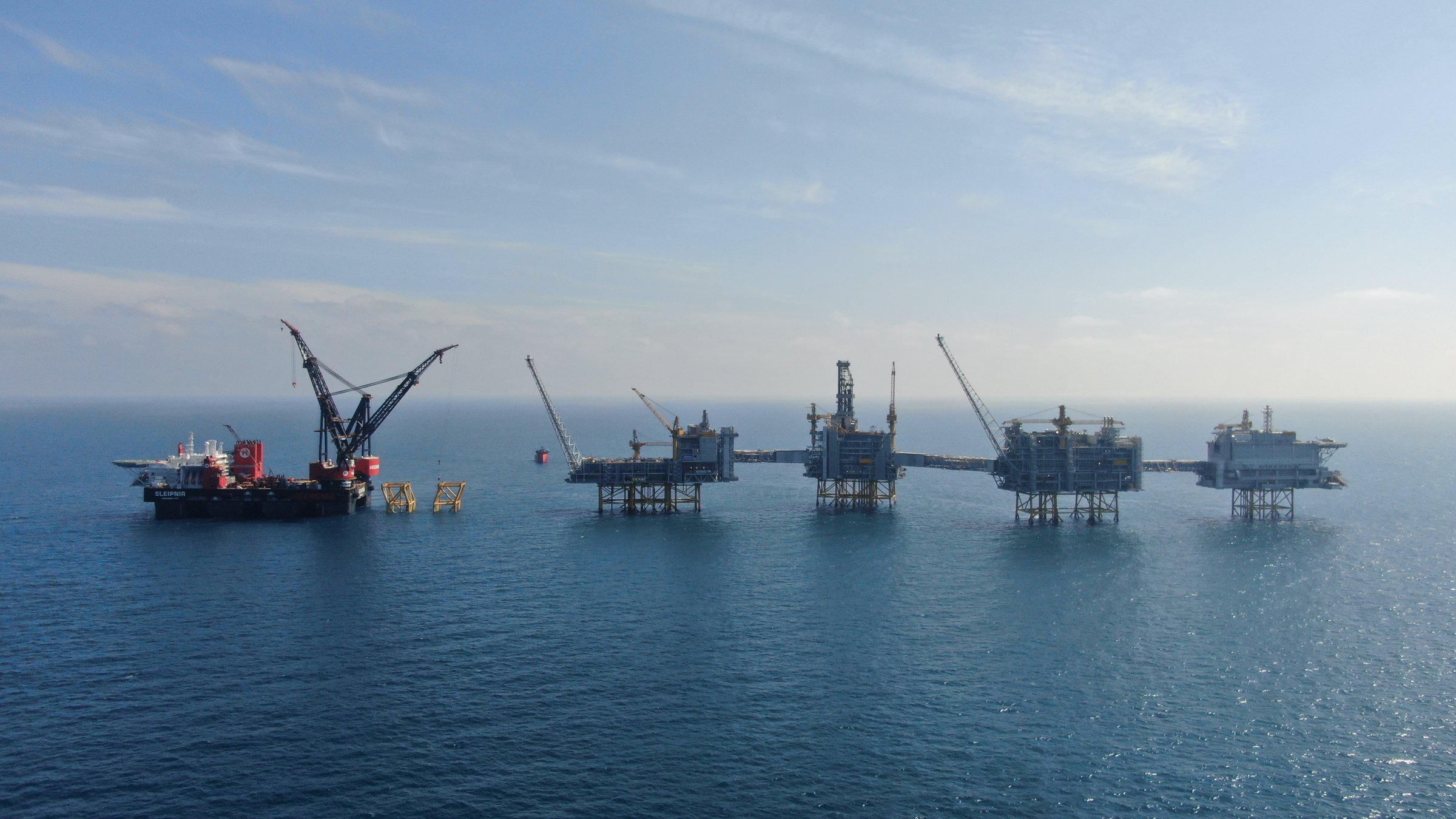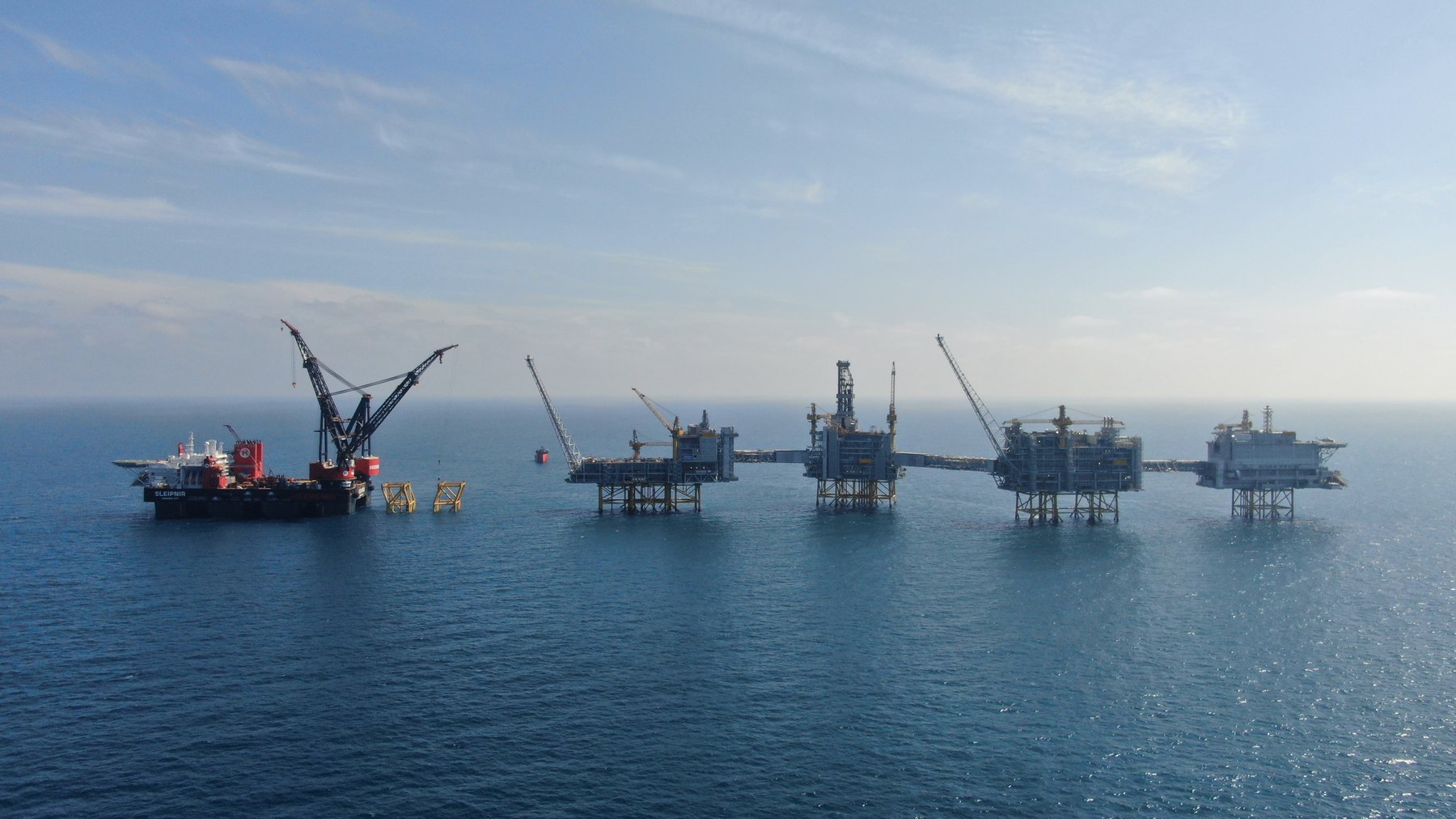 Offshore Transport and Installation
Johan Sverdrup P2 Jacket
Record-breaking jacket lift for Equinor's Johan Sverdrup P2 development.
See our response
At a glance
Jacket lifted from transport barge
12,050 metric ton lift
Zero recordable HSE incidents
The Heerema promise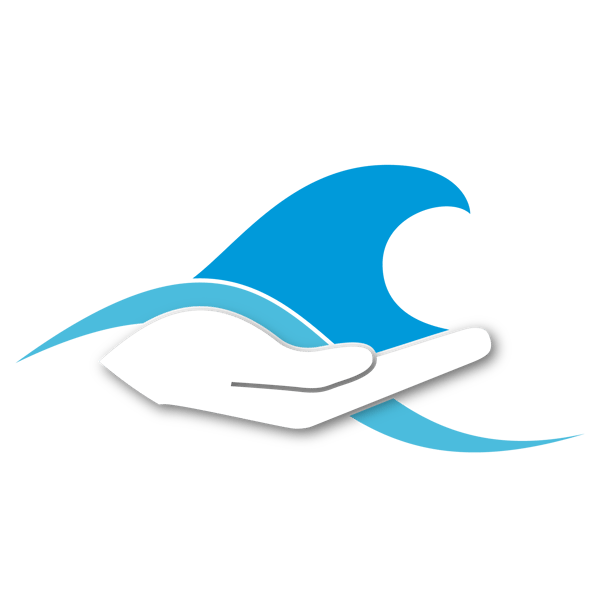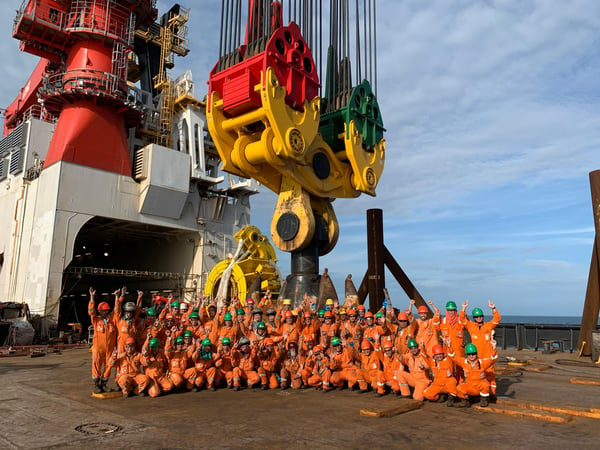 Equinor & Heerema
Lifting over launching, how we installed a 12,050 metric ton jacket
In June, 2021, Sleipnir lifted Equinor's 12,050 metric ton P2 jacket, which was the heaviest jacket in the world so far to be lifted directly from the transport barge. This installation method made it possible to reduce the jacket weight considerably, compared to a more traditional launch jacket, resulting in significant fabrication cost savings.
Johan Sverdrup Phase 2 development
Johan Sverdrup is the biggest field development on the Norwegian continental shelf since the 1980s. The Johan Sverdrup Phase 2 development will capture the full potential of the huge Johan Sverdrup oil field on the Norwegian Continental Shelf. The new processing platform, which will be the second of its kind at the field center, will make for a total of five platforms when the development is completed.
Once again, Heerema delivered with precision and safety.

John Watts, Quality and Risk Manager Equinor
Key information
Milestones
Offshore start date: June 4, 2021
Offshore end date: July 9, 2021
Main spread
Sleipnir
Barges
H-591
H-408