Offshore wind
Wind foundation installation
With our versatile fleet and extensive experience we deliver solutions that fit your needs for wind foundation installation
Monopiles
There are significant advantages to using floating vessels for monopile and transition piece installation projects. Such as increased flexibility, no soil interference, and weathervaning using our DP III systems.
Using our simulation center we have developed tools for handling monopiles with a specially designed upending tool amongst other innovations that can benefit monopile installation projects.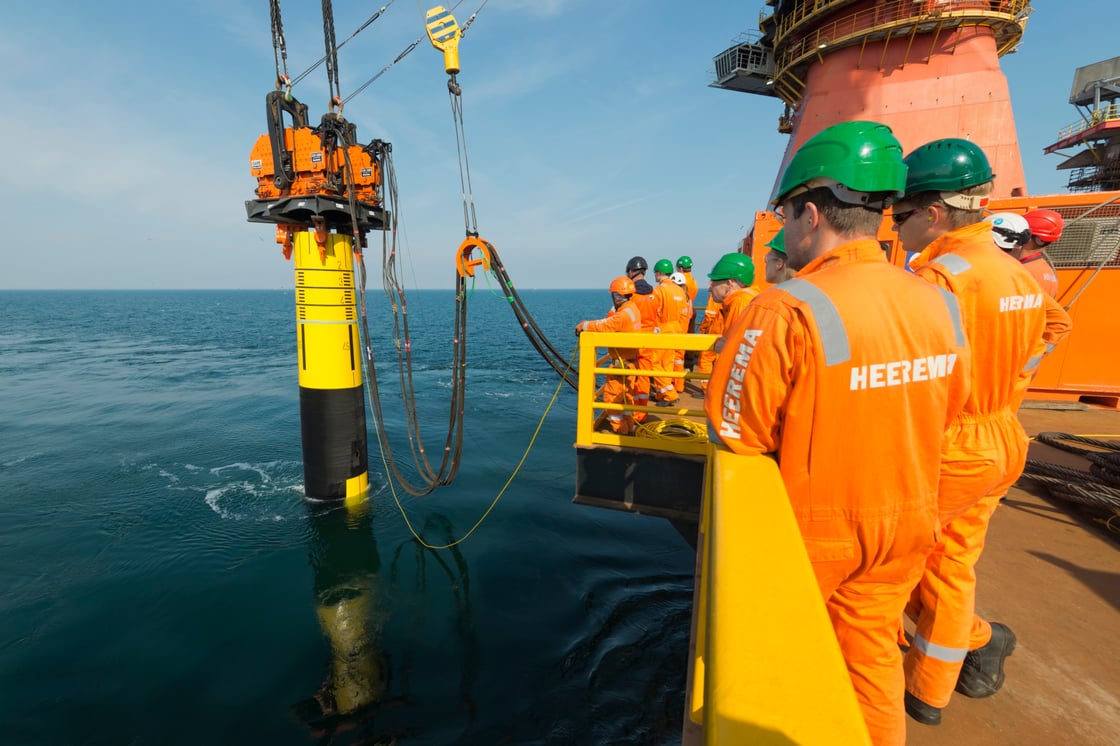 Pre-piled jackets
For pre-piled jacket installations, there are significant benefits to working with Heerema's floating vessels. As the vessels are able to receive barges or Heavy Transport Vessels alongside, we can shuttle components to the field. This action makes us flexible to accommodate the transportation needs of our clients.
In addition, due to the Dynamic Position systems onboard we can optimize the vessel heading and position during installation. What this means is predictability and efficiency for our clients.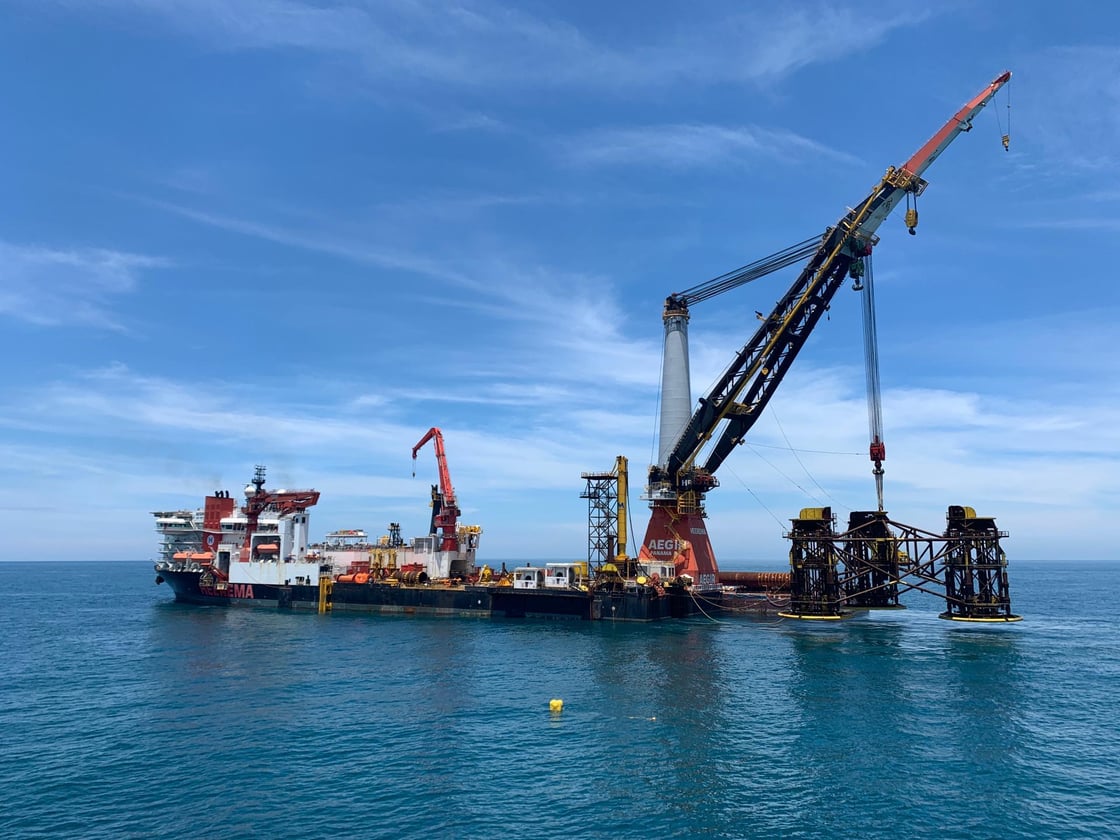 Gravity Base Structures
Heerema has the technical knowledge and feasibility to execute Gravity Base Structure installations. We value safety and efficiency, which is why we have designed connect and disconnect seafastening for quick load-out of these structures.
In addition, to further minimize the intervention of our offshore team we use rigging that is operated remotely. We like to keep it simple, safe, and sustainable.