A historic milestone in Qatar: the first locally fabricated platform successfully installed by Aegir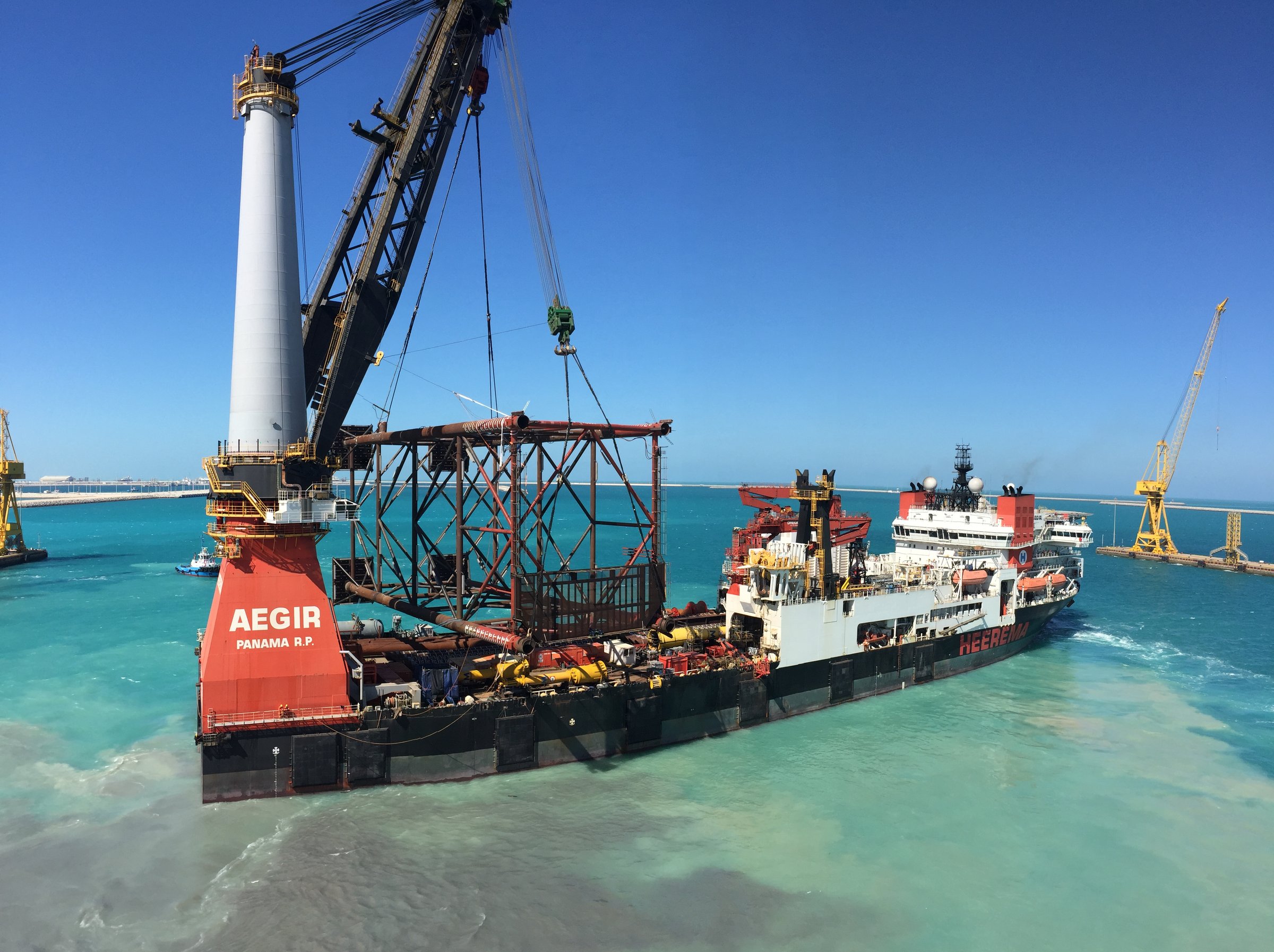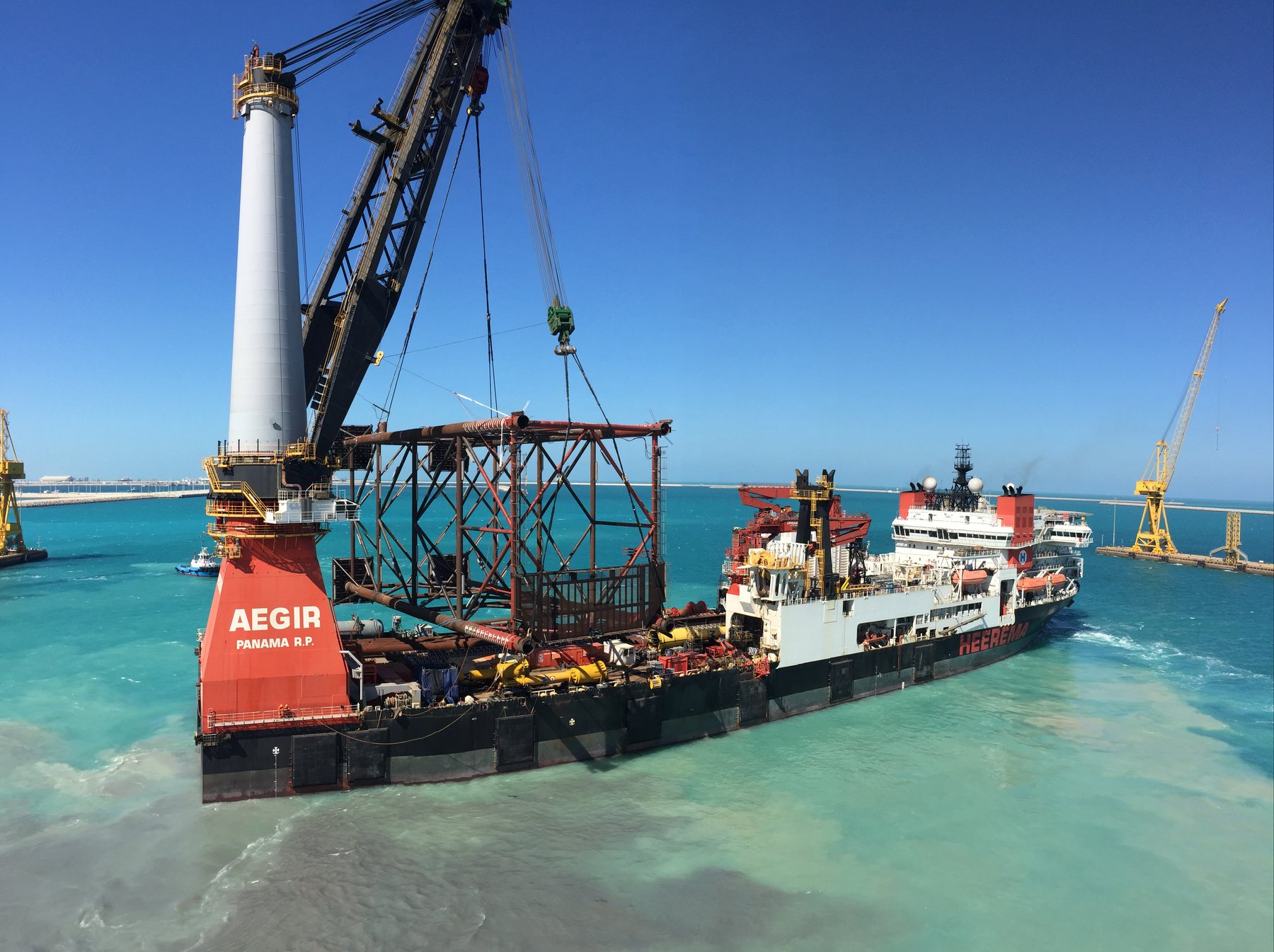 Offshore transport and installation
North Field Bravo Living Quarters Expansion
Aegir completes first project in Qatar by installing Qatargas' North Field Bravo Living Quarters jacket and topside
See our response
At a glance
Transport and installation of the Qatargas North Field Bravo Living Quarters jacket and topside for client Rosetti Marino
Roughly 5,000 metric tons of infrastructure
Locally fabricated by Rosetti Marino at the NKOM yard, Ras Laffan
Increasing capacity by 90 personnel
Jacket sailed to the North Field location suspended in Aegir's crane
The Heerema promise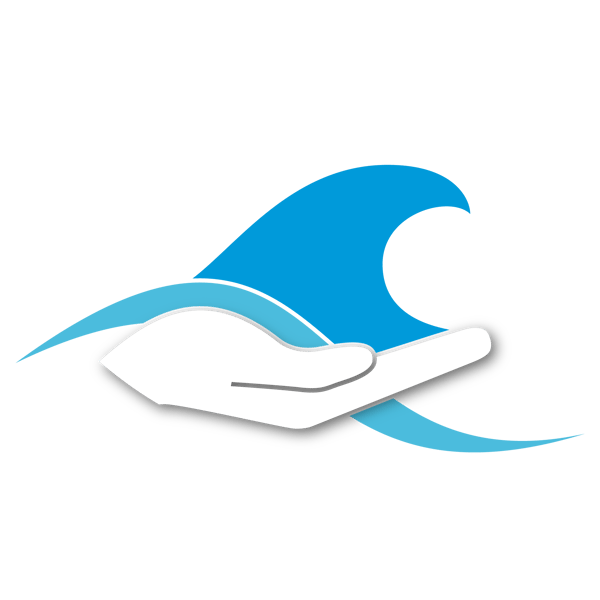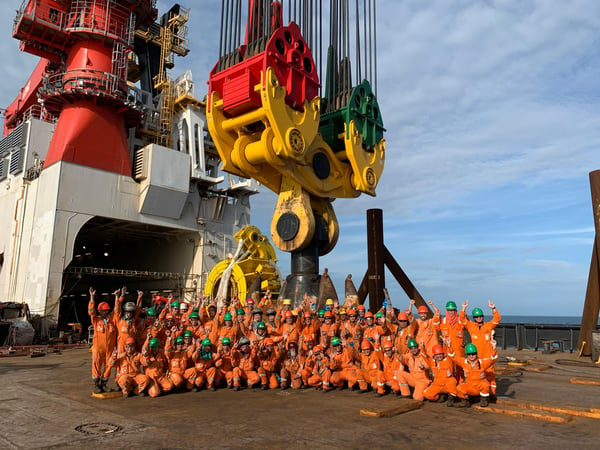 North Field Bravo Jacket
The jacket and piles were positioned by midnight
North Field Bravo Jacket
The jacket and piles were positioned by midnight
North Field Bravo Topside
The 2,800 metric ton topside being installed by Aegir
North Field Bravo Topside
The 2,800 metric ton topside being installed by Aegir
North Field Bravo
The deck was successfully installed around midday
North Field Bravo
The deck was successfully installed around midday
North Field Bravo Aegir transporting the jacket
Aegir transporting the 2,200 metric ton jacket and piles from the Ras Laffan guayside to the offshore site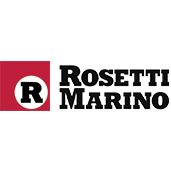 Rosetti Marino & Heerema for end client Qatargas
North Field Bravo Living Quarters project
The project's scope included a four-legged jacket and piles with a combined weight of approximately 2,200 tonnes to support the additional living quarters platform weighing approximately 2,800 tonnes. The structure consists of five deck levels, a fully equipped helideck and six bridge links to the existing living quarters. The fabrication of the offshore living quarter expansion was executed locally by EPIC contractor Rosetti Marino at the Erhama Bin Jaber Al Jalahma shipyard (NKOM). This action aligns with Qatargas' commitment to Tawteen, the supply chain localisation program initiated by Qatar Petroleum for the energy sector.
Qatargas' North Field Bravo Expansion
The original North Field Bravo (NFB) accommodation, installed in 1995, was designed for the operational needs of Qatargas Trains 1 and 2. The existing North Field Bravo complex contains an existing Living Quarter (LQ) facility, which is insufficient for the present workforce on the complex. The objective of the NFB expansion is to provide additional accommodation to the NFB facility to cater for changes in the operational requirement. This will be achieved by a new living quarter platform designed for 90 persons adjacent to and bridge linked to the existing quarters.
Installation by Aegir
On February 13, Aegir picked up the 2,200 metric ton jacket and piles from the Ras Laffan quayside at sunrise and then sailed to the offshore site, upended, and positioned the structure by midnight. In the subsequent days the main piles, consisting of a lead section and two add-ons, were installed and driven to target penetration. Then Aegir returned to the NKOM yard to pick up the topside, lifting the 2,800 metric ton structure from the quayside and setting it onto the vessel's deck on February 22. The following morning Aegir sailed to the offshore construction site, where the deck was successfully installed around midday on February 23.
Both mobilizations were completed within a combined 18 hours, and were executed safely with zero recordable HSE cases.


Key information
Milestones
Contract signed: March 2019

Offshore Start: February 13, 2020
Offshore End: February 26, 2020
Main technical data
Max. water depth: 53
Jacket weight: 883 mT
Topside weight: 3,157 mT
4 Main Piles weight: 142 mT (each)
8 Add-ons weight: 65 mT (each)