Offshore transport and installation
Floatover installation
With our versatile fleet of vessels and barges we deliver solutions that fit your needs for floatover installations
When to floatover?
Our vessels have the capacity to lift structures up to 20,000 metric tons, but we have you covered for extra heavy topsides with our proven floatover methods.
Using our Simulation Center we will examine all project aspects to ensure it is as safe and efficient as possible.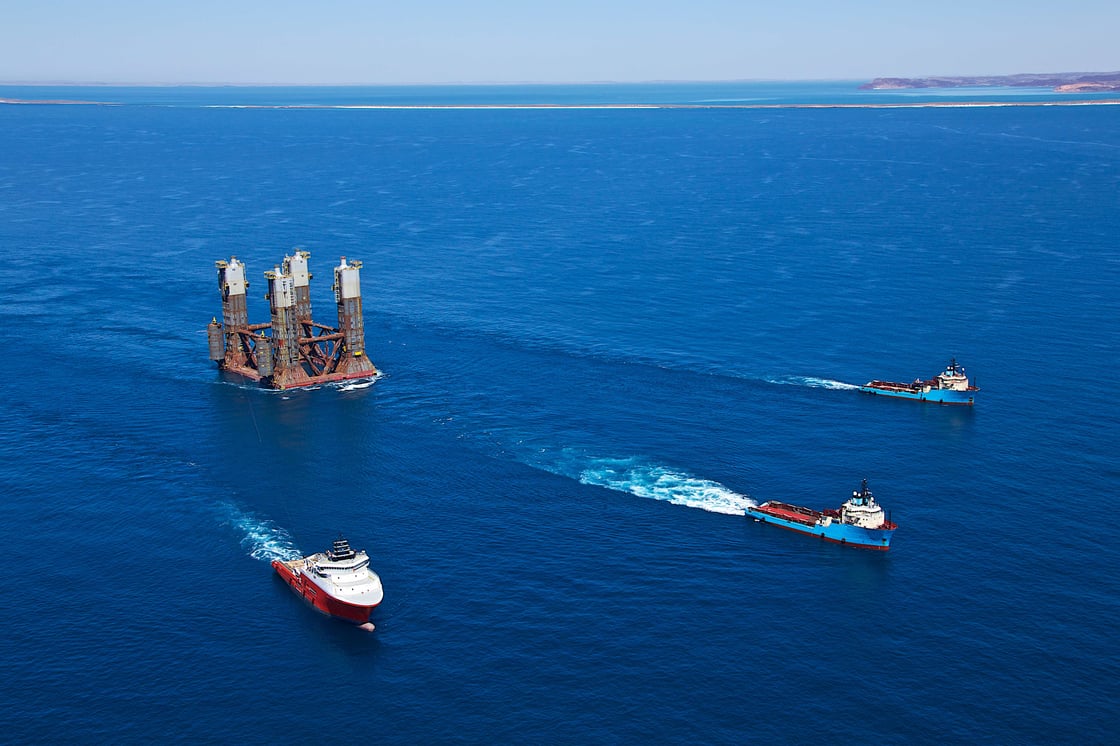 Equipment and expertise
Within Heerema's fleet, we have the world's largest barge, known as H-851 it has the capacity to transport topsides up to around 50,000 metric tons.
We have installed various topsides, spars, and tension-legged platforms using our proven floatover method.