Balder setting the standard for Tension-leg Platform decommissioning with Morpeth removal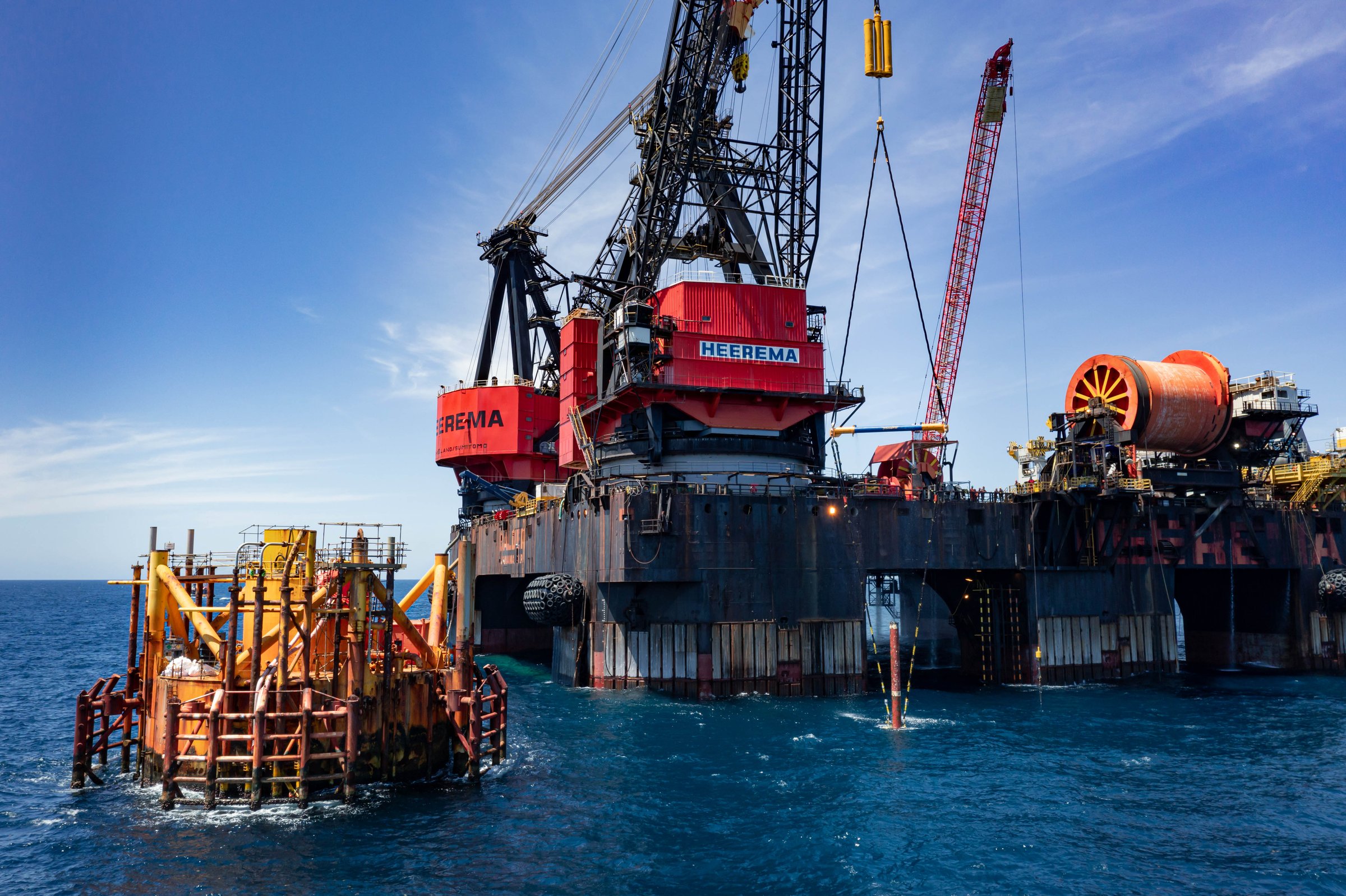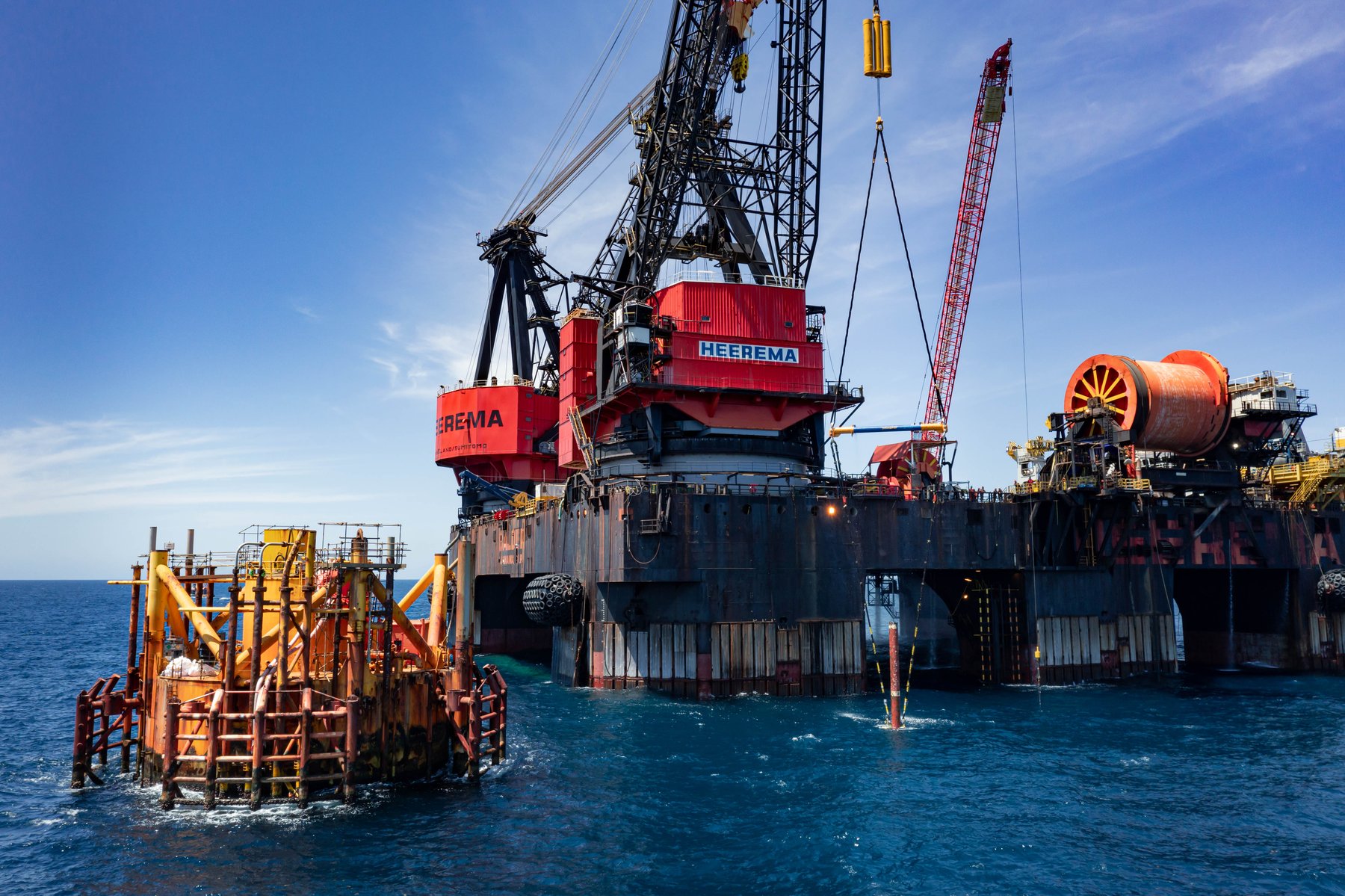 Offshore decommissioning
Morpeth TLP removal
Balder successfully completes Heerema's first Tension-leg Platform (TLP) for client Eni US Operating Company
See our response
At a glance
Engineering, preparation, removal, and disposal (EPRD) contract for the removal of the Morpeth Tension-leg Platform for client Eni
2650 short-ton topside, 2500 short-ton hull, and 1300 short-tons of tendons and piles removed
Hull wet towed for recycling
Structures delivered to the MARS recycling facilities for disposal up to 99%
The Heerema promise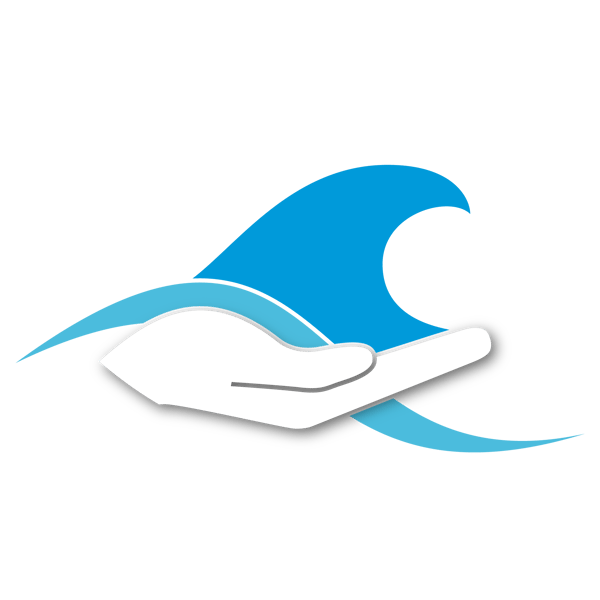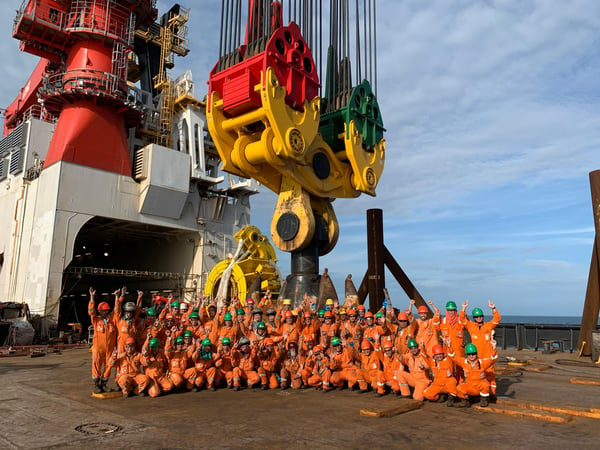 Heerema's scope involved the engineering, preparation, removal, and disposal of the Morpeth Tension-leg Platform (TLP) on behalf of client Eni. The removal consisted of the 2650 short-ton topside, 2500 short-ton hull, and 1300 short-tons of tendons and piles. The offshore infrastructure will be recycled at the MARS (Modern American recycling Services facilty at various US locations up to 99%.
Morpeth TLP
The Morpeth field is located in 1700ft of water, in the Gulf of Mexico Ewing Bank (EW), and the Morpeth TLP was installed in 1997. It was a Seastar TLP, considered a mini TLP with six tendons and a single column hull.
Offshore removal by Balder
Balder mobilised to the Morpeth Field in mid-April to begin executing the TLP removal.

Following their successful removal, the topsides were transported by barge, the tendons and piles on supply vessels, and the hull wet towed for recycling at MARS (Modern American Recycling Services) facilities in various US locations.

The project set a standard for TLP removal in the Gulf of Mexico, and was executed with zero recordable HSE cases.
Key information
Milestones
Contract signed: August 10, 2021
Offshore start: April 7, 2021
Offshore end: April 26, 2021
Main spread
DCV Balder
wet tow barge/tug
Main technical data
Topsides Dry Hookload: 2723 Short tons
Lift with SB Guyed mode