Fabrication
Piling Templates
With our large construction yards and innovative fabrication methods, we deliver piling templates for your offshore installation project
Piling template design
We construct the piling templates needed for the safe installation of wind turbine generator foundations.
By getting involved early we can support you during the design of your piling template for offshore wind.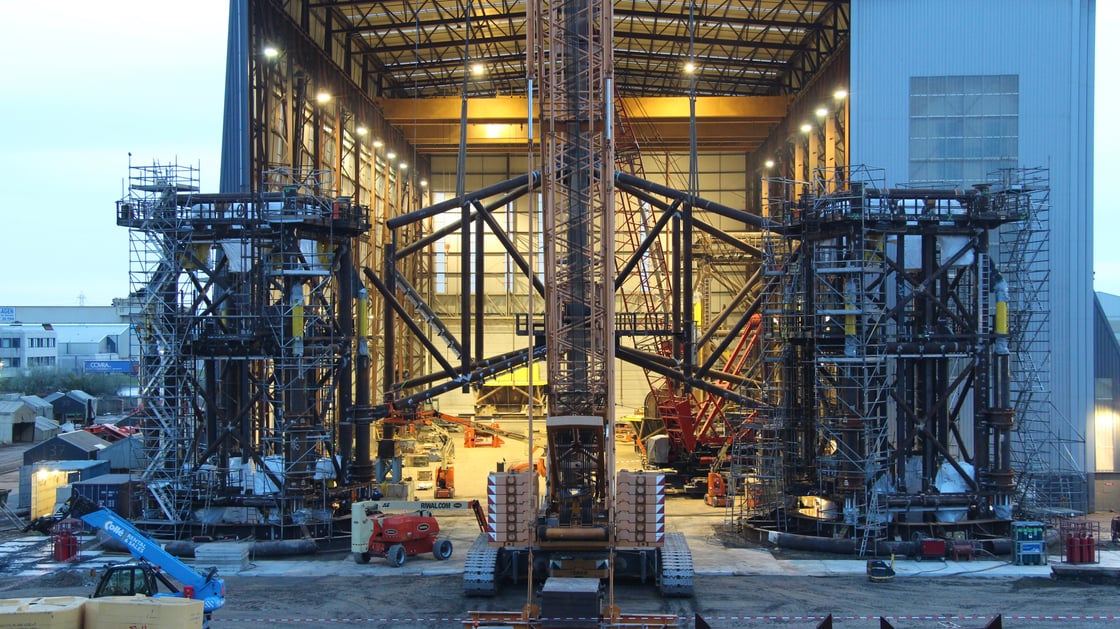 Fabrication
Our fabrication facilities are equipped with large assembly halls and outdoor yards that can accommodate indoor or outdoor construction.
We have two yards, one in Vlissingen, the Netherlands, and one in Opole, Poland.