The people that make HES
HES takes care of having the right people in the right place. We believe each and every team member has to perfectly fit in the team and in their role. They are the organization and bring the right mindset to the table.
"First the who and then the what."
Management Team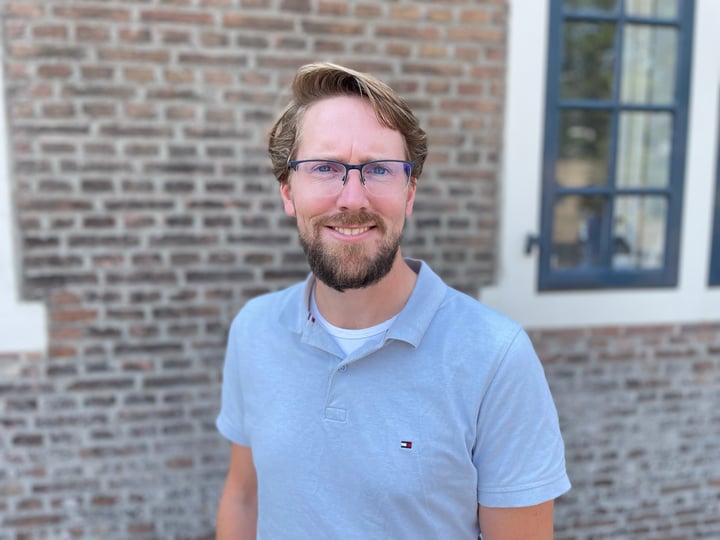 Ivan van Winsen
Managing Director
Ivan has nearly 10 years of experience in the offshore sector. Graduated from Delft University of Technology with a master's degree in ship hydrodynamics he started his career with Heerema Marine Contractors as marine engineer. He has worked on several commercial and innovation projects worldwide, as well as leading the Heerema Simulation Center.
He loves technical challenges and working with a group of enthusiastic people that all bring their individual expertise to the table, resulting in the best possible solutions! Over the last years he led the internal development of the Motion Compensated Gripper Frame and led the development team within HES. As per August 1st he has been appointed as Managing Director.
In his free time he loves sailing with his wife and two sons, reading and cooking.
Henk Smienk
Engineering Manager
Henk has over 19 years of experience in offshore installation engineering. Since, 1st of August of 2022 he is Manager Engineering of HES. Main knowledge and experience is in offshore wind installation engineering & pipeline, riser and cable installation engineering. He has a pragmatic view on engineering , understands the interfaces between different competences within offshore engineering and is able to steer on reducing risks for the offshore projects. Henk has a master's degree in river engineering and graduated at the Delft University of Technology.
Outside the office he spends his time with his girlfriend, three boys and one little girl, likes to be outdoors, skiing and running long distances is relaxing to him.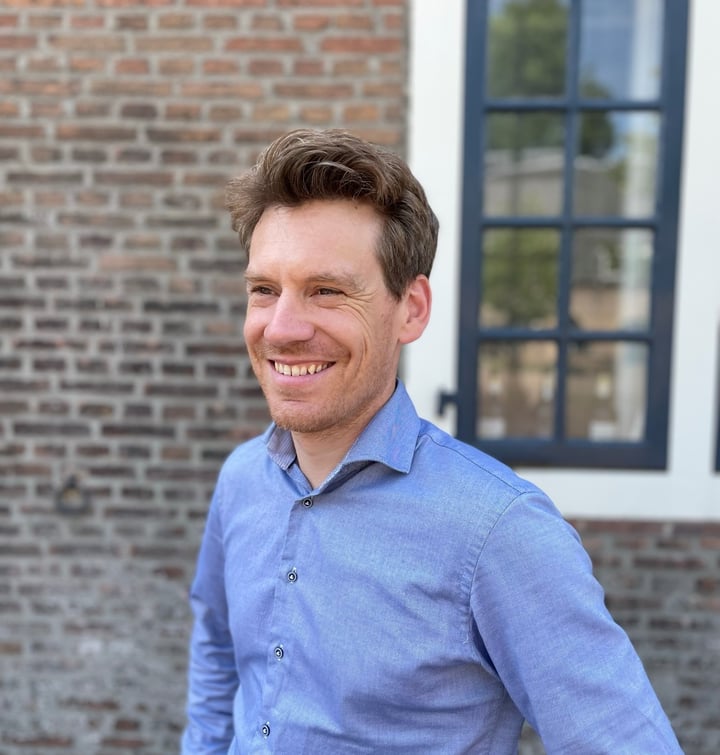 Silvan Slijpen
Commercial Manager
Silvan has nine years of experience in the offshore industry ranging from dynamic riser system analysis to leading a team in the construction of subsea tie-in spools. This enables him to manage a team while also having a profound understanding of the technologies involved.
Silvan is service minded, his ability to understand the technical issues of the client allows him to propose an effective and cut-to-suit engineering solution. His aim is to maintain this service minded approach from project kickoff until project close out to ensure every project is finalized with a satisfactory outcome for the client and for HES.
Management Update
"The core focus will be to maintain the company culture of a young and energetic scale-up, building on our company brand and use 60 years of Heerema experience to become the engineering consultancy firm for offshore renewable projects. "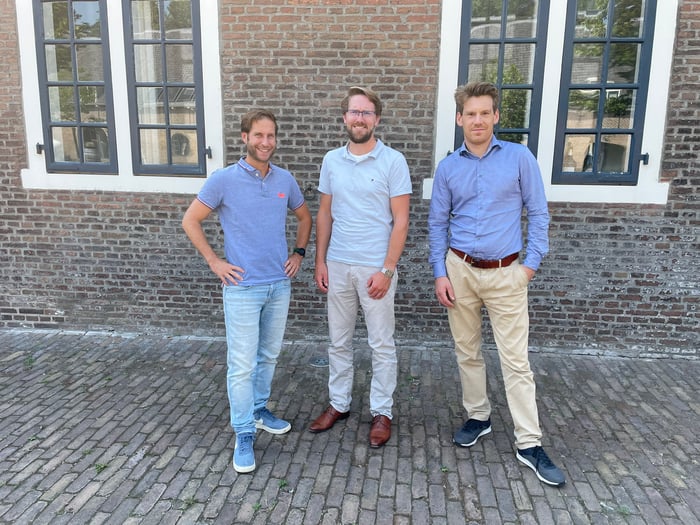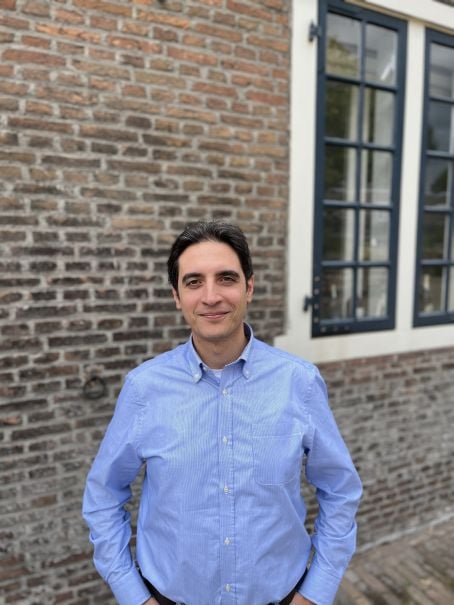 Alessio Pistidda
Sr. Specialist Marine Engineer
Alessio has over 10 years of experience in marine engineering and CFD applications.
He graduated cum laude in Mechanical Engineering in Italy. After a PhD in fluid dynamics he joined HMC to work on various projects, such as subsea, windfarms, floating units, and yacht design.
Alessio has a strong understanding of physics and good communication skills. He is an out-of-the-box analytical thinker, who loves to invent solutions for challenges that cannot be solved in the common way.
He enjoys fishing, cooking and spending time with his family.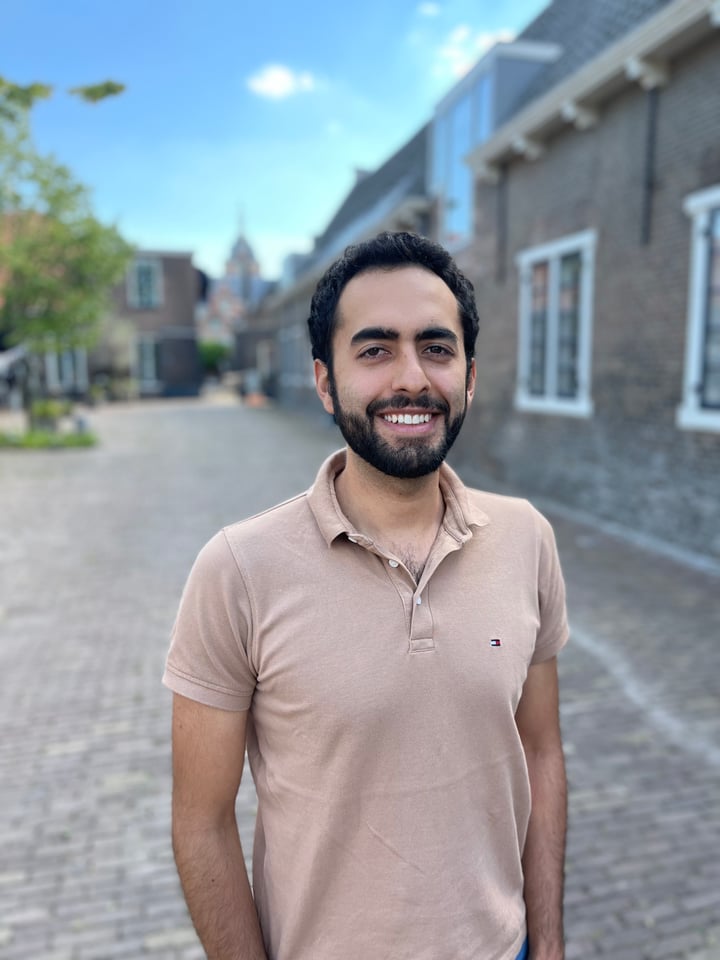 Andres Yepez Calderon
Structural Engineer
Andrés is a passionate and creative engineer. He obtained his MSc from the Delft University of Technology and his BSc from the University of Washington, both in Civil Engineering with specialisation in structural engineering. He gained strong experience in FEM, structural mechanics, and programming from the year that he worked in structural analysis and automation for the building industry and from his MSc thesis in computational mechanics. At HES Andrés mainly works in structural analysis and design, automation, and software tooling for the offshore engineering industry.
In his free time Andrés enjoys bouldering, playing squash, and reading about topics that make him passionate.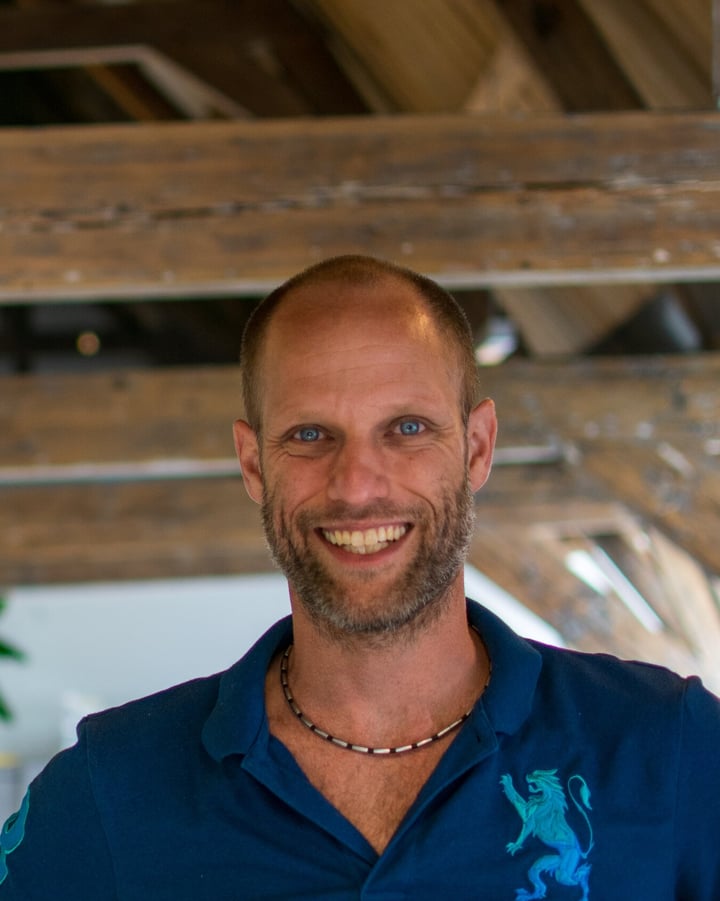 Arjen Franken
Specialist Structural Engineer
Arjen holds a master of science in Aerospace Engineering and spent the first 8 years of his career in the Aerospace Industry as a structural engineer working on Finite Element Analyses.
In 2011 he started working for Heerema Marine Contractors and became the lead of the Finite element analyses group responsible for the pipeline spooling and reeling analyses as well as pipeline integrity analyses for the friction equipment (Hang off clamp, tensioners).
Arjen has a strong focus on quality and details, good communication skills and enjoys working together in a team.
In his personal time he enjoys sports, dance, travel and construction work on his house.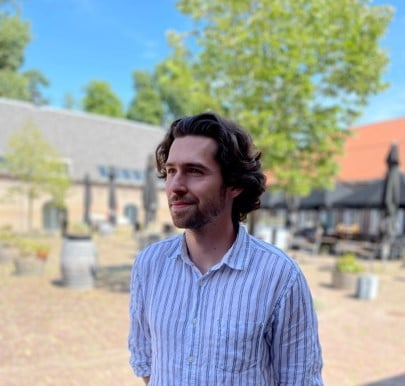 Arthaud Adriaenssens
FEM Engineer
Arthaud achieved a MEng in Structural Engineering from the University of Cambridge, shortly after he created a start-up that designs and engineers stage tents for festivals. Alongside the start-up he gained good engineering and FEM experience working on the analysis of sensitive houses and buildings in earthquake zones. Arthaud then made the transition in the offshore world to continue work as a Structural Engineer at HES.
Outside of work Arthaud enjoys taking part in a range of sports such as bouldering, running and cycling. Other hobbies include but are not limited to DIY projects, trivia nights and constantly being on the lookout for the next best coffee spot in town!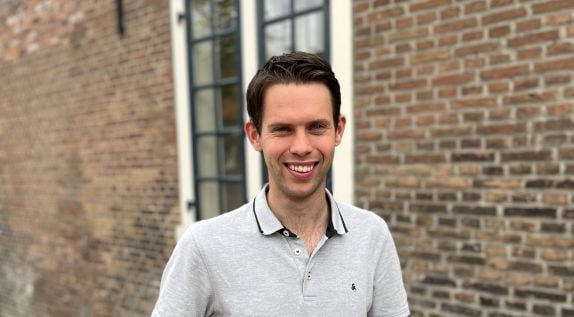 Casper van Lynden
Jr. Marine Engineer
In 2020 Casper joined Heerema Engineering Solutions for his graduation research about offshore wind installation vessels. After receiving his master in marine engineering at Delft University of Technology in 2021, Casper continued at HES as a marine engineer to work with a skilled and enthusiastic team to further accelerate the developments in the offshore wind industry.
In his time at HES he has performed work on various marine engineering and automation topics. In addition Casper gained offshore experience during the Greater Changhua and Fécamp offshore wind projects.
Being outside playing sports and meeting friends is something Casper enjoys a lot in his free time.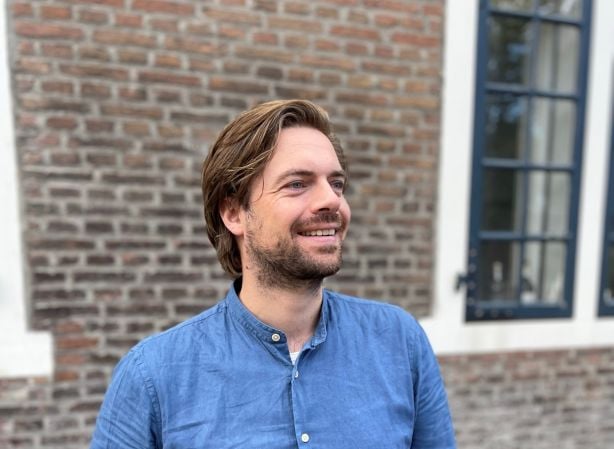 Christof Westland
Product Lead Logistics
Christof started his career at HMC after obtaining the MSc-title in Offshore Engineering at the TU Delft. At the subsea-department he was responsible for structural integrity analyses for pipeline-installations as well as giving offshore support during project execution. After suspension of HMC's pipelay activities, he continued working for HMC at the marine department. Although supporting all departments, he mainly worked on the decommissioning analyses. Throughout his engineering activities he has a strong focus on automating and improving efficiency, which is exactly the reason why he joined HES.
For leisure he loves kiteboarding, playing the piano and making good food.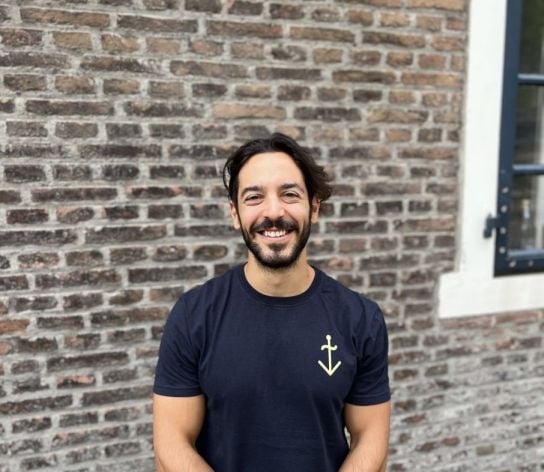 Dimitrios Tsiropoulos
Marine Engineering Lead
Being in the Energy industry for seven years, Dimitrios had the chance to work in some of the most fascinating projects in the offshore Oil & Gas and Wind industry.
Following his graduation with an MEng Ship Science from the University of Southampton, he has built a strong background in vessel and mooring hydrodynamics while working with some of the most skillful teams of Naval Architects and Marine Engineers across the globe.
"In HES, I found the people and the environment where I can transform my genuine passion for Engineering into industry-leading achievements through realization of some of the most challenging projects out there!"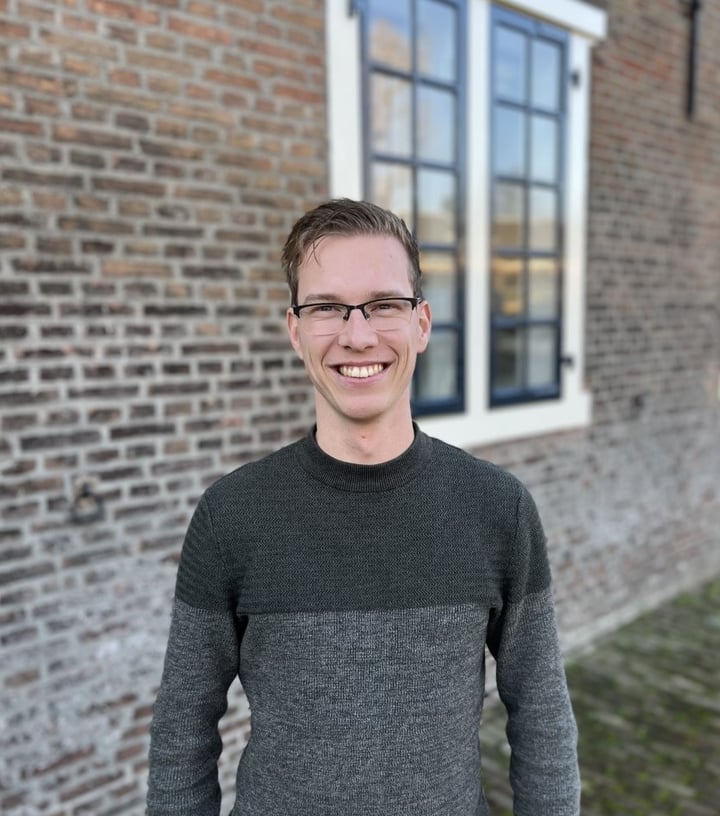 Dennis Dane
Software Engineer
Dennis joined Heerema Engineering Solutions after his graduation in Coastal Engineering. Dennis enjoys to work with water and objects that interact with water. His passion lays in combining engineering with programming. He believes that programming is an important skill in engineering which allows for problems to be solved faster. Being part of the core development team for Metis he merges his offshore wind knowledge and programming enthusiasm.

In his spare time he likes to develop his website, 3d-printing, Arduino projects, skiing and water sports.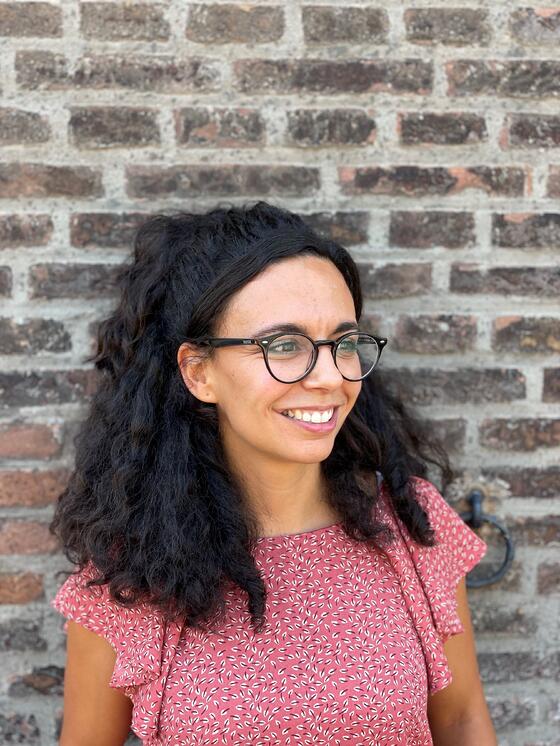 Elisa Romero Pascual
Product Lead Floating Wind
After finishing her Civil Engineering MSc, Elisa joined HMC as a Marine Engineer, where she worked for several Installation and Decommissioning projects for 5 years. During her last year at HMC she worked at the Simulation Centre, where she could be part of innovative and out of the box offshore projects. After that she joined a maritime simulation software company where she lead the product team.
At HES, Elisa is working on floating wind, leading the technical developments and looking for commercial opportunities.
In her free time, she likes to cycle, practice yoga, read and spend time with family and friends.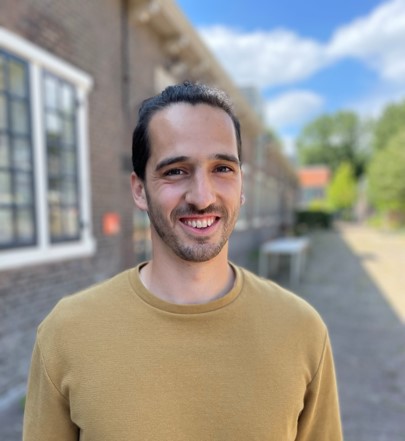 Farkas Beothy
Jr. Marine Engineer
Farkas did his BSc in Mechanical Engineering in Hungary, then came to the Netherlands for his Masters. After graduating cum laude from his MSc Marine Technology in Delft, Farkas started Heerema Engineering Solutions. In his work, he tackles problems in both abstract and practical ways to gain in-depth insight into the subject and find feasible solutions to the problem. His main focus at HES is doing marine engineering tasks within the floating wind development team. In addition, he also participates in projects that involve CFD, motion analysis, and internal development works.

In his free time Farkas plays Ultimate Frisbee at a high level. He likes cooking, go on bike rides, and recently picked up Kitesurfing.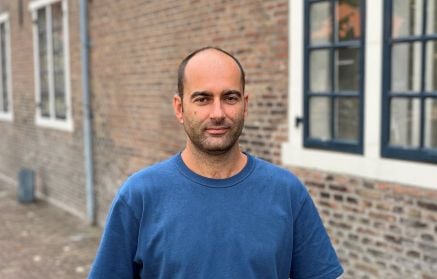 Gino Parisella
Sr. Marine Engineer
Gino has over 8 years of work experience in the offshore and oil & gas sector. He has worked as Marine Engineer at a number of leading companies including Heerema Marine Contractors and InterMoor.
As an engineer, he has developed effective skills, and he is always eager to build knowledge aiming to deliver effective solutions on hydrodynamics, offshore installations, and mooring projects. In his career, Gino has done work for a range of vessels and structures, as well as engineering designs for large offshore transports and installations.
Gino is currently extending his qualifications with a PhD in Mechanical Engineering studying wave energy devices. In his spare time, he loves to travel, surf waves, and spend time with his family close to the ocean.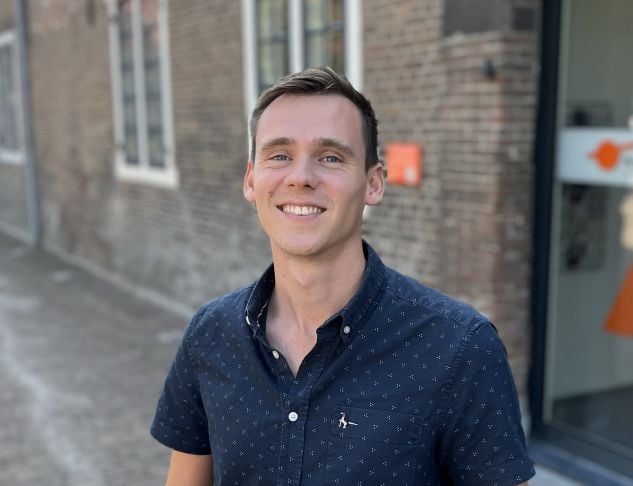 Ian Mullens
Jr. Engineer
Ian has graduated his double MSc track degree at TU Delft in 2021 and has a drive for learning and working with new concepts. He is an adapt programmer and especially intrigued by opportunities regarding automation and optimization within the offshore sector. He started his professional career at Heerema Engineering Solutions with the development of a logistical analysis software package Metis, whilst also executing analysis for various projects.
In his free time Ian enjoys travelling, hiking and playing around with various bits of software.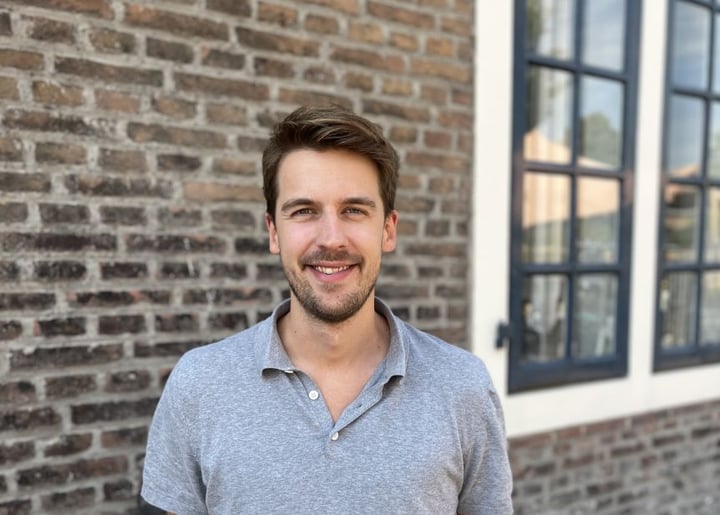 Jelle ter Braak
Specialist Engineer
Jelle's journey in the offshore industry started by finishing his MSc Offshore Engineering at the TU Delft. After working in the structural department at HMC where he co-developed a purpose built Finite Element Package he moved to HES. For three years Jelle has worked with several clients and has been involved in multiple interesting innovation projects related to the XL monopile installation market. The projects include but are not limited to subsea monopile templates and motion compensated gripper frames where he is working on hydrodynamic, control and simulation topics.
In his free time Jelle enjoys food, reading, making music and photography.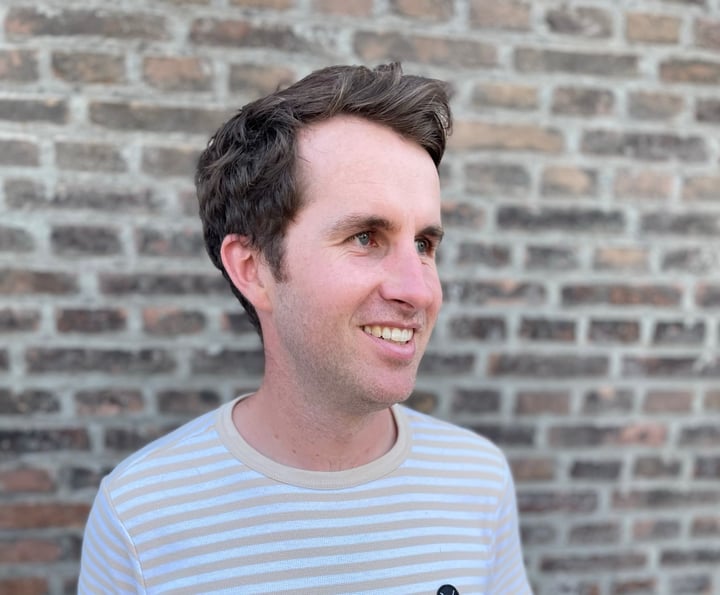 Jim Zwartveld
Specialist Engineer
Jim graduated cum laude in the field of Structural Dynamics of Offshore Constructions at Delft University of Technology. He started scripting during his graduation thesis at HMC and continued filling his toolbox during his employment period. Jim has worked as a Structural Engineer on Decommissioning projects and tenders for HMC, and contributed to the development of engineering tools.
He enjoys mountains and nature; cycling, hiking, snowboarding, travelling.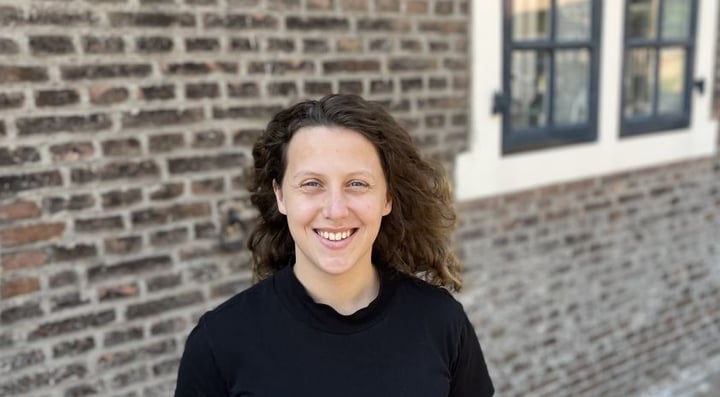 Karin Leijs
Offshore Engineer
Karin started working for HES directly after finishing her MSc Offshore & Dredging engineering in 2021. Next to offshore engineering, she has an interest in coding and is able to write up software for dedicated engineering tools. She showed this especially when working on our inhouse software Metis.
In her free time, Karin enjoys playing football, giving training to junior teams, cooking comfort food and dancing in her living room.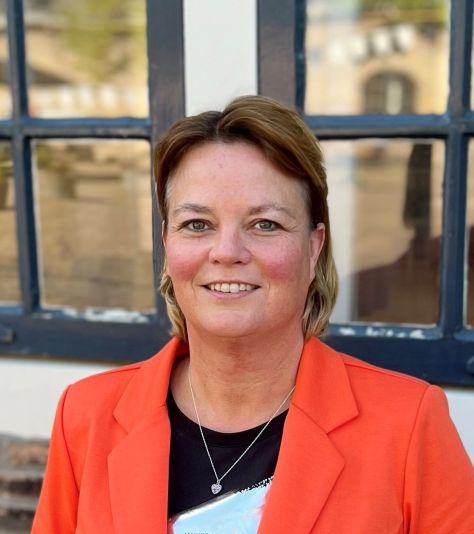 Lizette Dittmar - van Halewijn
Sr. Administrator
Lizette is the Senior Administrator at HES. She has been working for different Heerema companies for over an extensive period, including working as an area accountant for HMC. In this role she was responsible for the financial administrations of foreign offices like Brazil, Mexico and Singapore.
Before Heerema Lizette worked for an insurance company and accounting offices. In her spare time she likes horse riding, cooking, drinking nice wines, walking, visiting concerts and whenever possible motorcycling.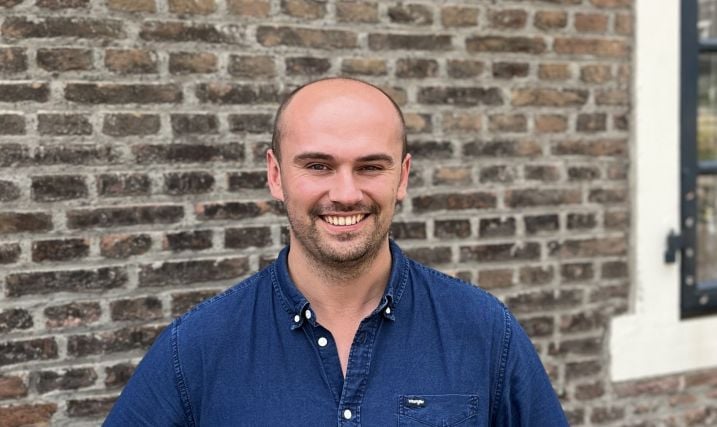 Patrick Symes
Installation Engineer
Patrick started working for HES after his obtaining his MSc title in Offshore Engineering from TU Delft in late 2020. Patrick started programming during his studies which was key to his thesis on the topic of buckling stability of cranes. He recognises the importance that automation brings to the future of engineering and continues to learn how to implement this into the everyday life of an engineer.
Patrick chooses to spend his free time on hobbies like woodwork, adventure hiking and learning new recipes.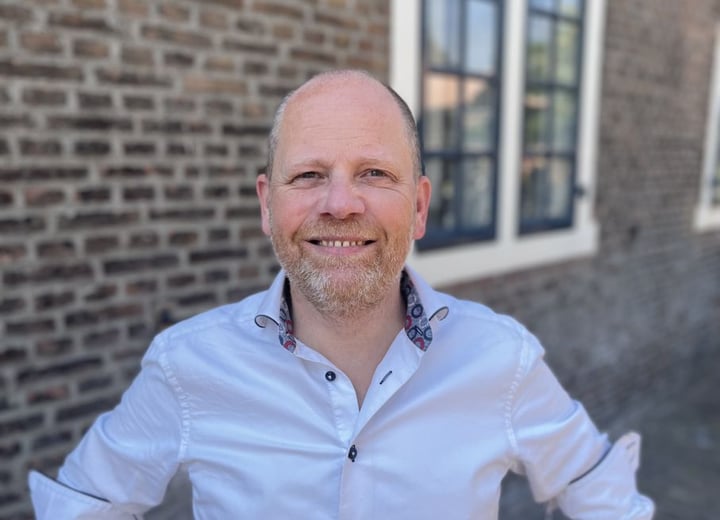 Reinier van Rossum
Technical Authority Wind Installation
After graduating in mechanical engineering on the University Twente Reinier spent 3 years of designing amusement rides (roller coasters, Ferris wheels and freefall towers) before he transferred to the offshore industry at Heerema Marine Contractors in 2001. In his first 7 years with HMC he has developed from structural engineer to project engineer, the role he fulfilled the remaining time with the company. In his role as project engineer Reinier had the technical responsibility over several installation and decommissioning projects, where he supervised and guided multidisciplinary teams.
He is fan of a broad range of sports, mainly as spectator. Actively he likes to go running, ride his racing bike, play golf or ride his motorcycle.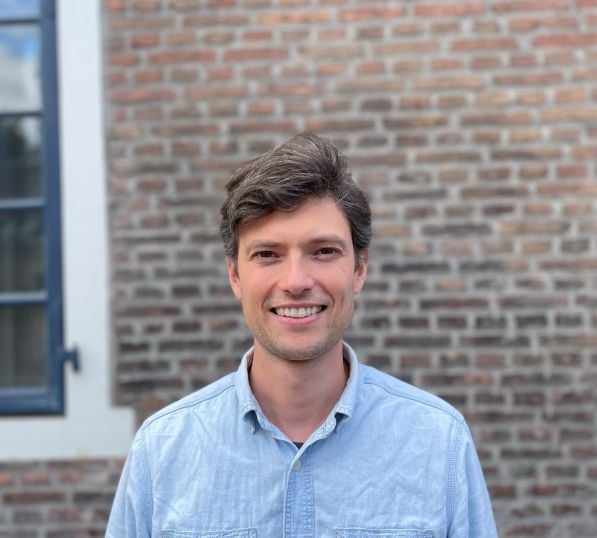 Robert Weegenaar
Sr. Installation Engineer
After finishing his MSc Offshore Engineering in Delft, Robert started as a Pipelay Installation Analyst at the HMC Subsea Department. In addition to working on theoretical computer models he soon gained 'outdoor' experience offshore and on fabrication yards in Batam, Indonesia and Avilés in Spain for a period of 1.5 years. At HES he is mainly working on offshore wind installation engineering & logistical analysis, removal engineering and software tool development.
In his free time Robert enjoys his family life, welding, restoring his classic Moto Guzzi motorcycle and kitesurfing.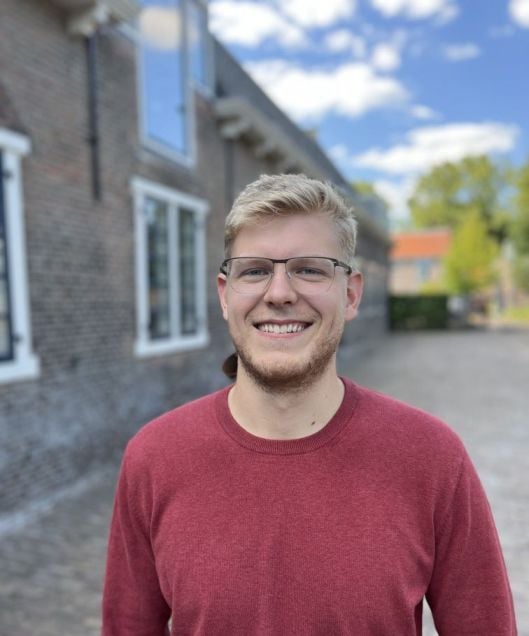 Sam de Bode
Installation Engineer
Sam has a background in Maritime Engineering. In his work he is passionate about switching from conceptual theories to practical solutions. After working half a year at the office, he has joined an offshore installation campaign on the vessel Aegir of Heerema Marine Contractors, a very nice perk of working for HES.
He is currently involved in Installation and Marine Engineering for Floating Offshore Wind Installations. In addition, he set up the bi-weekly technology sessions at HES, in which speakers from external companies are invited to present their innovation or technology at HES.
In his free time he enjoys boxing, gardening, listening to African music and hanging out with his dog.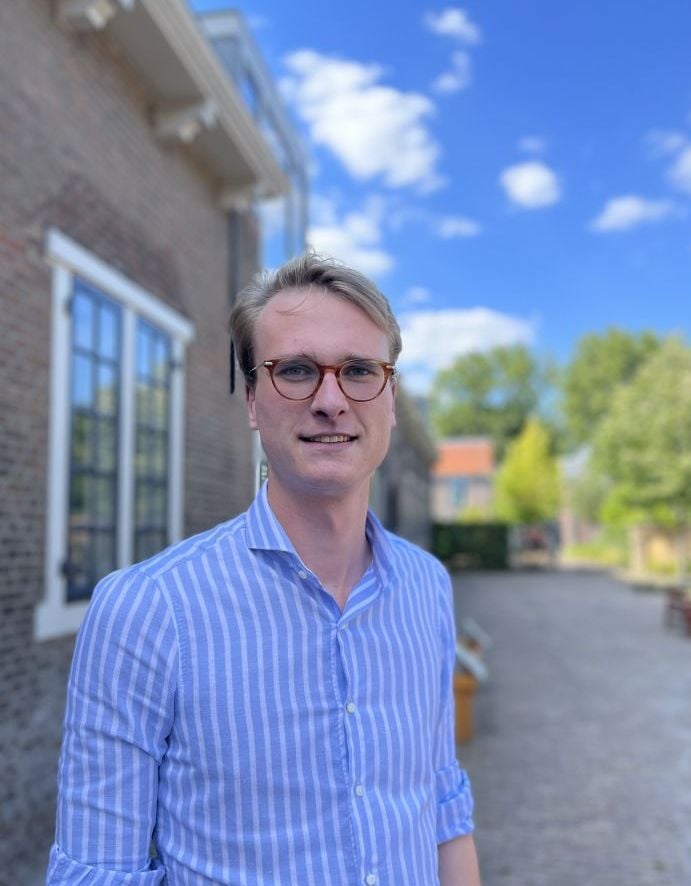 Thom Haafkes
Marine Engineer
Thom graduated in May 2021 for his MSc Marine Technology in Delft and started working for HES since Sept 2021. He likes the combination of working on in-depth marine analyses, but also on more high-level topics, such as innovative installation techniques for the renewable offshore industry. He gained some offshore experience being a project team member for the installation of foundations for the Greater Changhua wind park in Taiwan.
In his spare time, Thom likes running, cycling, sailing, playing padel, cooking and photography.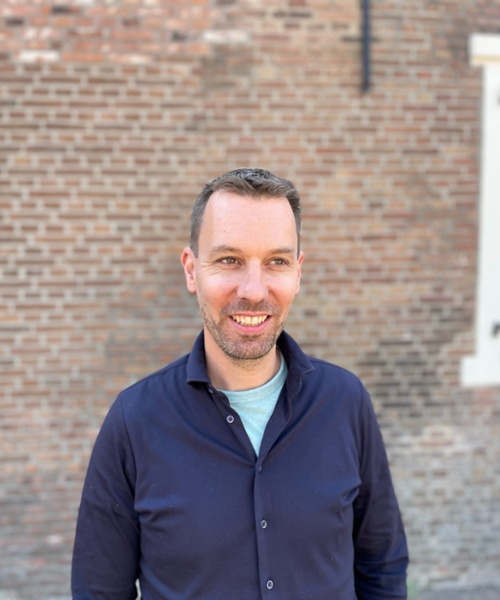 Thomas Balder
Development Lead
Thomas has 14 years of experience in the offshore industry. With a background in physics, he is always looking for new ways to gain insight in complex matter and search for new solutions. Thomas built up experience in pipeline installation, friction clamps and tensioners, probabilistic design, monopile installation and decommissioning, and lots and lots of physical experiments.
After a short sidestep from the Heerema Group, Thomas joined Heerema Engineering Solutions lead new developments in the offshore wind. Outside the office Thomas loves to spend his time with his wife and 3 children or on his mountainbike.