CARBON NEUTRAL ROADMAP I PREVENT
Solar
Ongoing research into the use of solar panels on- and offshore are part of the Prevent Pillar within our Carbon Neutral Roadmap.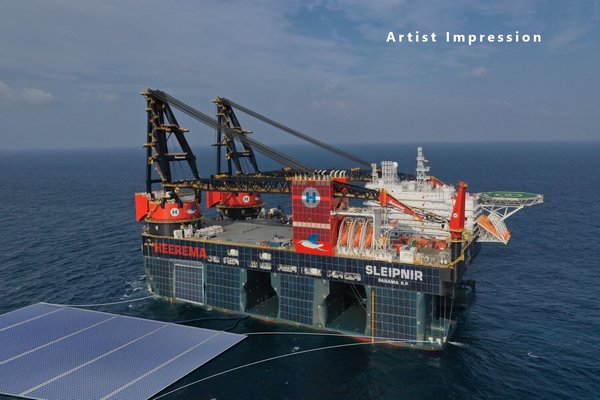 Researching the potential of solar
At Heerema we are continuously looking into new ways to improve. For example, how can we generate power on board in alternative ways?
One way could be the installation of solar panels on board the vessels, currently being researched internally. Recent developments of solar Photo-Voltaics (PV) have made offshore applications attractive. Especially the larger crane vessels, with their very large surface areas, are ideally suited for solar panels. At this moment, feasibility studies
on the potential on board are conducted. Additionally, a pilot at the HFG yard in Vlissingen is taking place.
Heerema is working together with several partners, among them HyET Solar. They provide flexible solar PV that can be easily attached and replaced to ship surfaces in difficult areas and require low maintenance.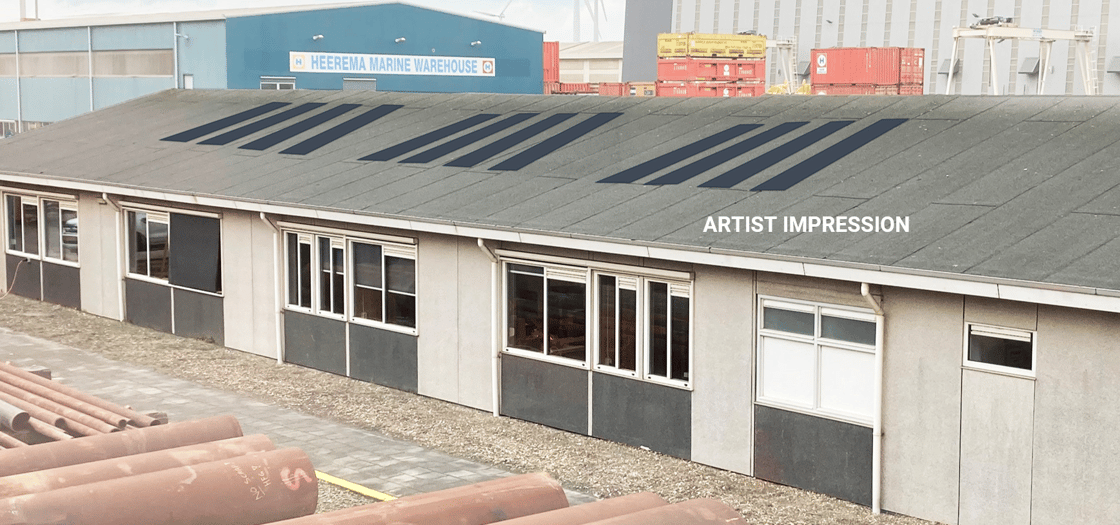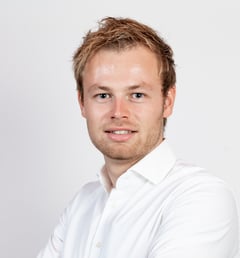 "Determining the unleashed potential of solar for our fleet is surprising. Launching pilots together with our partners, to see and learn how we could implement this new technology at best makes me feel proud to be part of Heerema."
Stefan Hulsbos
Trainee Sustainability I Solar
Additional prevention measures
Carbon Neutral Roadmap